Congratulations to Richard Kwong
Winner of the Flip HD Camcorder
AWAI is excited to announce Richard Kwong of Vancouver, BC, the newest winner of AWAI's Commit to Achieve Your Goal in 2010 giveaway!
Richard will be presented with a brand new Flip HD Camcorder – Record memories with a new high-definition camcorder.
Home movies become masterpieces with vibrant color and unsurpassed clarity and resolution in HD!
Richard's goal for 2010: Get my first copywriting job so that I can finally move out to S.E. Asia and work from my laptop.
Enrollment NOW Open for
Circle of Success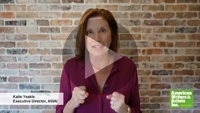 Only a few times a year, we open the doors into this exclusive group that will put you on the fastest path to becoming a highly paid, in-demand copywriter. This is the absolute highest level of hands-on learning offered anywhere in our industry.
Every resource is available at your fingertips along with live learning, guided mentoring sessions, professional copy reviews, access to clients, FREE admission to Bootcamp and more! But spots go fast.
Here's how to reserve your place.
Published: December 22, 2009