Congratulations to Marc
Winner of the Chocolate Decadence Basket from Godiva
AWAI is excited to announce Marc of Saint Paul, MN, the newest winner of AWAI's Commit to Achieve Your Goal in 2010 giveaway!
Marc will be presented with the Chocolate Decadence Basket from Godiva- This Gourmet Chocolate Gift Basket form Godiva is perfect for anyone with a weakness for chocolate.
This gift basket comes gorgeously packaged and piled high with the most delicious, award winning chocolates you've ever tasted.
This contest encourages you to make the commitment to your success, and at the same time gives you the opportunity to win some really awesome prizes!
Marc's goal for 2010: To complete my book, Selling Success, and to have it published and available on Amazon.
Enrollment NOW Open for
Circle of Success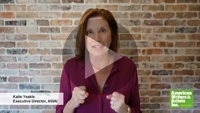 Only a few times a year, we open the doors into this exclusive group that will put you on the fastest path to becoming a highly paid, in-demand copywriter. This is the absolute highest level of hands-on learning offered anywhere in our industry.
Every resource is available at your fingertips along with live learning, guided mentoring sessions, professional copy reviews, access to clients, FREE admission to Bootcamp and more! But spots go fast.
Here's how to reserve your place.
Published: December 15, 2009