Congratulations to Marc
Winner of the Chocolate Decadence Basket from Godiva
AWAI is excited to announce Marc of Saint Paul, MN, the newest winner of AWAI's Commit to Achieve Your Goal in 2010 giveaway!
Marc will be presented with the Chocolate Decadence Basket from Godiva- This Gourmet Chocolate Gift Basket form Godiva is perfect for anyone with a weakness for chocolate.
This gift basket comes gorgeously packaged and piled high with the most delicious, award winning chocolates you've ever tasted.
This contest encourages you to make the commitment to your success, and at the same time gives you the opportunity to win some really awesome prizes!
Marc's goal for 2010: To complete my book, Selling Success, and to have it published and available on Amazon.
Your "95% Advantage": Turn Your Writing Into a Second Income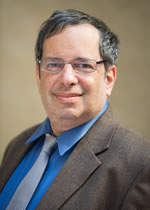 "Online information publishing should be every freelance copywriter's second business." – Bob Bly, the man McGraw-Hill calls "America's Top Copywriter."
It's true! You can generate an extra $50,000+ per year writing for yourself. As a copywriter, you already have an instant advantage (over 95% of other people). Plus, now for the first time, you can have Bob walk you through every single step of how to do it.
Click here to discover your "95% advantage" today!
Published: December 15, 2009