Congratulations to Francoise
Winner of an iPod Shuffle
AWAI is happy to announce Francoise of Liberty, TX the newest winner of AWAI's Commit to Achieve Your Goal in 2010 giveaway!
Francoise will be presented with a brand new iPod Shuffle – the word's smallest music player with VoiceOver feature tells you what song is playing and who's performing it.
Clip the iPod shuffle to your sleeve, running shorts, or backpack and take up to 1,000 songs wherever you go.
This contest encourages you to make the commitment to your success, and at the same time gives you the opportunity to win some really awesome prizes!
Francoise's goal for 2010: I want to have a minimum of 50 photographs accepted by a photo stock website, by mid July.
The Fastest Way to Guarantee Your Success as a Professional Copywriter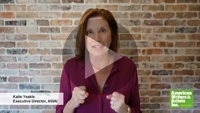 If your goal is to become a professional, highly paid writer … but you're frustrated by the pace at which you're learning … this high level hands-on training program will not only speed it up dramatically it will give you EVERYTHING you need to assure your success this year.
Every resource is available at your fingertips along with live learning, guided mentoring sessions, professional copy reviews, access to clients, FREE admission to Bootcamp and more! But spots go fast.
Here's how to reserve your place.
Published: December 12, 2009