Congratulations to Andrea
Winner of a Nintendo Wii
Christmas came early this year to Andrea of Stockton, CA, the newest winner of AWAI's Commit to Achieve Your Goal in 2010 giveaway!
Andrea will be presented with a brand new Nintendo Wii — Designed for kids ages 5 to 95, the revolutionary Nintendo Wii isn't just a next-generation system — it's an all-generation system.
Wii will provide you with a wondrous experience that returns gaming to simpler times while also defining a new age of game development.
This contest encourages you to make the commitment to your success, and at the same time gives you the opportunity to win some really awesome prizes!
Andrea's goal for 2010: I'm going to earn $1500 a month through my website and my resume business combined …
Enter to win here, and make your dreams a reality!
The Fastest Way to Guarantee Your Success as a Professional Copywriter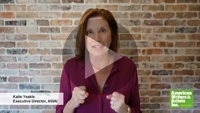 If your goal is to become a professional, highly paid writer … but you're frustrated by the pace at which you're learning … this high level hands-on training program will not only speed it up dramatically it will give you EVERYTHING you need to assure your success this year.
Every resource is available at your fingertips along with live learning, guided mentoring sessions, professional copy reviews, access to clients, FREE admission to Bootcamp and more! But spots go fast.
Here's how to reserve your place.
Published: December 10, 2009