Congratulations to William
Winner of a Sony PlayStation 3
AWAI is excited to announce William of Pomona, Queensland, the newest winner of AWAI's Commit to Achieve Your Goal in 2010 giveaway!
William will be presented with a brand new Sony PlayStation 3 – the next generation gaming system complete with a blu-ray disc player, offering crystal clear high-definition picture and theater-quality sound.
William's goal for 2010: I have written a book on the treatment and cure of musculoskeletal pain. My goal in 2010 is to get my book published.
Your "95% Advantage": Turn Your Writing Into a Second Income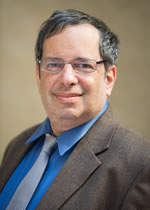 "Online information publishing should be every freelance copywriter's second business." – Bob Bly, the man McGraw-Hill calls "America's Top Copywriter."
It's true! You can generate an extra $50,000+ per year writing for yourself. As a copywriter, you already have an instant advantage (over 95% of other people). Plus, now for the first time, you can have Bob walk you through every single step of how to do it.
Click here to discover your "95% advantage" today!
Published: December 17, 2009