Congratulations to Hazel
Winner of an Xbox 360
AWAI is excited to announce Hazel of Altadena, CA, the newest winner of AWAI's Commit to Achieve Your Goal in 2010 giveaway!
Hazel will be presented with a brand new Xbox 360 – The Xbox 360 Arcade console is everything you need to hit the ground running.
Plug in the console and connect the wireless controller and you're playing. Xbox 360 Arcade console is everything you need to begin playing right out of the box, including Family Settings that allow parents to restrict game access for younger players.
Hazel's goal for 2010: I am helping raise money for a small pet rescue group in the Antelope Valley in California. It's in a very poverty stricken area with drug labs all around. Animals are abandoned in the desert and left to die or be attacked by wildlife. My goal is to write a cookbook. I know every non-profit does this, but I have a few ideas I haven't seen before.
The Fastest Way to Guarantee Your Success as a Professional Copywriter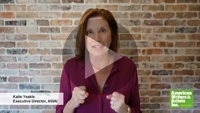 If your goal is to become a professional, highly paid writer … but you're frustrated by the pace at which you're learning … this high level hands-on training program will not only speed it up dramatically it will give you EVERYTHING you need to assure your success this year.
Every resource is available at your fingertips along with live learning, guided mentoring sessions, professional copy reviews, access to clients, FREE admission to Bootcamp and more! But spots go fast.
Here's how to reserve your place.
Published: December 25, 2009