AWAI Writing Challenge Winning Entry:
My Perfect Day

Well, there we go … 1:10pm and it's already my perfect day.
We both awoke in the early hours, my bedside clock reading 5.08am and an eternity passed before the display flipped to 5.09.
No sounds in the house except for the occasional tick of the radiators and distant hum of the central heating pump that I left switched on last night because the forecast called for snow and sub-zero temperatures
"Do you think they'll let us know if it's all o.k. today?"
"I don't know, maybe they're not ready to make their move right now. Besides, they only said that today was a possibility."
Silence, and from outside on the highway the light traffic noise was muffled, only rising to a slushy hiss as tires cut through the fresh snow outside.
I lay for another 10 minutes … or maybe it was an hour, with all the grand plans, schemes and ideas that we both had twisting through my mind, but all the time that old friend fear occupied a front seat.
What if they'd lied to us? What if they never meant to keep their promise? What would we do if it all turned bad?
I got up and dressed warm for the outside, but still when I stepped out the back door the cold cut deep and the snow came over my boots, but at least it was soft and would brush easily off the truck.
I cleared the truck down and came back in to sit in the easy chair with a hot drink. I must have dozed off for a few minutes, because I was suddenly being shaken awake by a gentle hand.
"I slept through the alarm. I'm late. Call me at work as soon as you get any news."
A quick kiss and the door banged shut followed by the sound of the truck starting and crunching down the driveway out onto the street.
I made coffee, took it out to the workshop and tried to settle down to clear some jobs out of the way, but I couldn't focus on anything for more than a few minutes at a time before I had to lift the phone to check the dial tone … just in case the line was out. I did this many times over the next couple of hours until the stupidity of it struck home.
When at last the phone did ring I dove on it at once and recognized the voice of the realtor from the agency.
"Well, congratulations. Our vendors have accepted your offer on the farm house. I'll send over the papers for you to check and we can get the sale finalized."
It was ours! The four-bedroom farmhouse with workshops and office and storage barns. It was perfect!
I had a phone call to make now. I checked the time … 1.10pm. A bit early to call it a day, but that was it … The day was perfect. My perfect day.
Ending Soon: Get AWAI's Entire Home Study Catalog for "Pennies on the Dollar"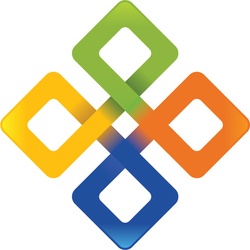 Our most popular offer of the year is ending …
This is your last chance to enjoy lifetime access to every book, guide, resource, home study course, and program AWAI offers for 91% off. That's over 100 items, valued at $40,000+. Plus you get all our future resources, no you need never pay another penny for one of our business tools.
Sign up for AWAI's best value deal at the lowest possible price.
Published: February 25, 2010