AWAI Writing Challenge:
Tell Me About a Speaker Who Motivated You

Did you ever listen to a speaker that really touched you? Inspired you, and motivated you to take action and change your life?
It could be a famous speech, like "I Have a Dream" by Martin Luther King, Jr. that moved you. Or maybe it was a high school coach who gave a rousing half-time speech you'll never forget. Maybe it was a particular speaker at a conference, whose presentation connected with you at the right place and time, and motivated you to change course in your life or make a big decision.
Tell me about a speaker who motivated you, and a decision or action you took as a result.
Send your 1,000 word (or less) essay to me at kyeakle@awaionline.com with "A speaker who motivated me" in the subject line. Please include your name on the document itself, not just in the email you send me. If your name is not included on the document it will be disqualified.
One winner will be selected from all entries received. If it's you, you'll receive a $100 American Express gift card and have your essay published on the AWAI website.
All entrants will be recognized and will be sent a special gift for participating.
Deadline: Sunday May 23, 2010
Look for the winning entry in the May 28 issue of Inside AWAI.
Enrollment NOW Open for
Circle of Success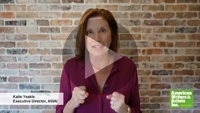 Only a few times a year, we open the doors into this exclusive group that will put you on the fastest path to becoming a highly paid, in-demand copywriter. This is the absolute highest level of hands-on learning offered anywhere in our industry.
Every resource is available at your fingertips along with live learning, guided mentoring sessions, professional copy reviews, access to clients, FREE admission to Bootcamp and more! But spots go fast.
Here's how to reserve your place.
Published: April 29, 2010