Top Online Copywriter for Yahoo, Microsoft, and Disney, Wants to Give You an Inside Look at Becoming an Online Copywriter … and Show You Why Now Is the Best Time to Consider this Opportunity
The U.S. Department of Commerce predicts ecommerce will hit $267.8 billion in 2010.
By 2012, it will have increased another 25% … topping $334 billion … and there is no end to its growth in sight!
And on May 11th you can learn how you can take advantage of it during a free teleconference with one of the best and most experienced online copywriters in the business – Nick Usborne.
Nick has written online copy for big name companies like MSN, The Getty Trust, Wells Fargo Bank, the U.S. Navy, The New York Times, Encyclopedia Britannica, Disney, Intuit and America Online …
And during this exclusive one-hour teleseminar for AWAI members you'll learn:
What exactly an online copywriter does …
What kinds of opportunities there are available …
The difference between writing for direct mail and writing for the web …
Advice for copywriters just starting out …
Which clients and projects to go after first …
How to make the most money as an online copywriter …
What kind of skills you need (and don't need!) to be successful …
And so much more!
And you can listen in absolutely free.
Plus, when you register today you'll also receive this special bonus report absolutely free:
"Why Right Now Spells Big Opportunity for Online Copywriters … What Those Opportunities Are … And How to Get Them!"
Get your free report and register for the teleseminar here.
Writing Project Pays $800 to $2000 Month After Month …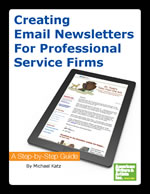 Get paid to write 700 to 1,000 words in a "quiet" niche with very little competition and more potential clients than you'll ever need.
You can count on one of your clients paying you at least $800 – month after month … year after year. Even if you've never been paid to write before!
Click here to get started today.
Published: May 5, 2010