Jessica Kizorek Selected by Seth Godin for Private Mentoring Session
We are incredibly excited and proud to announce that Jessica Kizorek, author of AWAI's Marketing with Video Online for Profit has been chosen by New York Times Bestselling author Seth Godin for a private week-long mentoring session with 11 other brilliant minds that are changing the world.
Seth Godin has written more than a dozen books (such as Purple Cow and Meatball Sundae) many of which have been New York Times Bestsellers and he has been on the hunt to find 11 people to spend a five-day seminar designed to help educate and encourage people who do good work for organizations that are doing important work.
Jessica was chosen from the 1,700 people who applied for this life-changing event, and was in attendance with people from the Gates Foundation, the White House and other incredibly powerful organizations learning how to create MASSIVE impact on a global scale.
We asked Jessica how she felt …
"In the end, I was chosen. Seth Godin believes in me. He believes in my power to change the world. And he wants to leverage me.

So … Here I am. Ready. Hungry. Humble. You know when you really surrender and trust the universe? I'm having one of those moments."
Learn more about Jessica Kizorek.
Last Chance:

Get AWAI's Entire Home Study Catalog for "Pennies on the Dollar"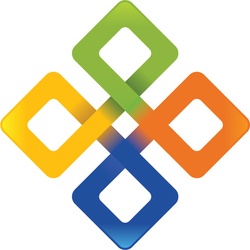 Our most popular offer of the year is ending …
This is your last chance to enjoy lifetime access to every book, guide, resource, home study course, and program AWAI offers for 91% off. That's over 100 items, valued at $40,000+. Plus you get all our future resources, no you need never pay another penny for one of our business tools.
Sign up for AWAI's best value deal at the lowest possible price.
Hurry, enrollment closes tonight at midnight!
Published: May 25, 2010