Jessica Kizorek Selected by Seth Godin for Private Mentoring Session
We are incredibly excited and proud to announce that Jessica Kizorek, author of AWAI's Marketing with Video Online for Profit has been chosen by New York Times Bestselling author Seth Godin for a private week-long mentoring session with 11 other brilliant minds that are changing the world.
Seth Godin has written more than a dozen books (such as Purple Cow and Meatball Sundae) many of which have been New York Times Bestsellers and he has been on the hunt to find 11 people to spend a five-day seminar designed to help educate and encourage people who do good work for organizations that are doing important work.
Jessica was chosen from the 1,700 people who applied for this life-changing event, and was in attendance with people from the Gates Foundation, the White House and other incredibly powerful organizations learning how to create MASSIVE impact on a global scale.
We asked Jessica how she felt …
"In the end, I was chosen. Seth Godin believes in me. He believes in my power to change the world. And he wants to leverage me.

So … Here I am. Ready. Hungry. Humble. You know when you really surrender and trust the universe? I'm having one of those moments."
Learn more about Jessica Kizorek.
Enrollment NOW Open for
Circle of Success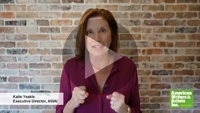 Only a few times a year, we open the doors into this exclusive group that will put you on the fastest path to becoming a highly paid, in-demand copywriter. This is the absolute highest level of hands-on learning offered anywhere in our industry.
Every resource is available at your fingertips along with live learning, guided mentoring sessions, professional copy reviews, access to clients, FREE admission to Bootcamp and more! But spots go fast.
Here's how to reserve your place.
Published: May 25, 2010