8 Years and 2,600 Miles Later …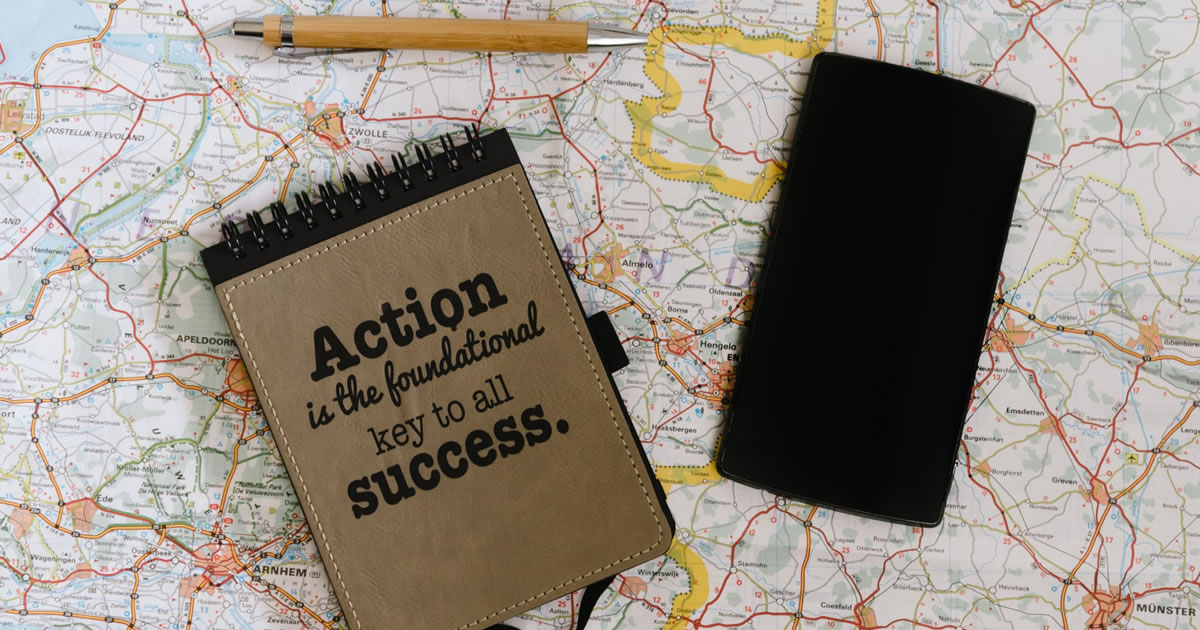 I packed my bags and set out to drive 2,600 miles across the country.
It was August of 2009 and I was living in Miami. My destination?
Utah.
Whenever I told people where I was moving to, I got quizzical looks.
Allow me to explain …
I love ballroom dancing.
And, it just so happens that Utah is not only a cheap place to live, but it's also home to a big ballroom dance community.
Sure, there are other states that boast big ballroom communities. New York and California come to mind. But, their cost of living makes them prohibitive.
Here's why I'm telling you all this —
I have copywriting to thank for making my adventure possible.
In fact, today I live a lifestyle I could only dream of years ago …
It was 2002 when I first received AWAI's direct-mail letter promoting The Accelerated Program for Six-Figure Copywriting.
I was a little skeptical, but bought anyway. I went halfway through the program, sent in my restaurant letter assignment and patiently waited.
The day finally came that I got a response in the mail with my score.
I was devastated.
Apparently I hadn't learned a thing about writing good copy. My letter scored at the bottom of the heap.
That's when I thought "there's no way I'll ever be able to do this." I subsequently put the program on a shelf and forgot about it.
Five years later, I was working three jobs to make ends meet. By day, I was a cabana boy working at a posh beach club in Delray Beach, Florida. At night, I was a Starbucks Barista.
During any free time I had, I'd rent floor space at a nearby dance studio to teach private ballroom dance lessons.
A few months of this and you can imagine I was desperate for change.
That's when I finally made the commitment to make that change happen … and master this thing called copywriting.
I studied every day … did everything the Masters told me to do: I wrote letters by hand … read letters out loud … went through The Accelerated Program again … and read any book I could find related to copywriting.
I even went so far as to memorize a few of the promotions in the Hall of Fame Book, word for word.
I did this whenever I wasn't working. An hour here, 10 minutes there, etc. After about two months, I felt confident and decided to take the plunge.
My life has never been the same since.
Today I Live The Writer's Life
In fact, I just realized the other day that I am living, breathing proof of every single promise AWAI's letter made to me.
I live where I want to … I make my own hours … I indulge in my hobbies … and have plenty of time left over for friends, family, travel, and taking care of my health and fitness.
And the good news is, I'm nothing special. I don't have any special writing talents or anything like that.
Which means if you want it too … there's no reason why you can't have it.
So, if you're serious about living the writer's life, here's what I suggest you do:
Drop the excuses. I recently came across a quote by legendary copywriter John Carlton that states, "You are writing the script of your life." How true. You decide what direction your life will take. You decide what will happen from this moment on. The past is the past.

Decide today that you're going to live a better life … one filled with freedom and flexibility. And don't let those excuses get in the way (i.e., "I'm too busy," "I just can't get this," "I don't write well enough," etc.). Instead, find a way around them.

Tip: If you need some motivation, pick up an inspiring biography or read some of these success stories. You'd be surprised at how many stories are out there of people who've overcome seemingly-impossible challenges and went on to accomplish more in a few years than most people accomplish in a lifetime!

Take baby steps. If you haven't already, decide to take one small action towards your copywriting goals EVERY DAY (yes, that means weekends and holidays, too). If you only have 10 minutes a day, so be it. If you've got more time than that, great.

The point is to be consistent and do one small action a day. Make that time sacred. Maybe your action is to read five pages of The Accelerated Program. Or, maybe it's to create a sample piece and write 250 words of it a day. Whatever it is, make sure it's something you're actually going to do.

Remember: a little … done a lot … adds up to something BIG. A lot done a little amounts to nothing. It's far better to do 10 minutes every single day than it is to do six hours one day and then nothing the rest of the month.

Start today. Don't make the mistake I did and defer your dreams to excuses, fears, and insecurities. Yes, the road can be scary at times. Sometimes you will be uncomfortable. And sometimes, you will have to step out of your comfort zone. But, it's so worth it. As soon as you're done reading this, take action.
Don't let your dreams fall by the wayside. Remember, as John Carlton points out, you are writing the script of your life.
From this point on, YOU choose what direction the storyline will go.
May I suggest it be that you become one of us who can joyfully say, "I'm living the writer's life!"
Do you have any questions about taking the first steps toward becoming a copywriter? Share with us in the comments so we can help.

The Professional Writers' Alliance
At last, a professional organization that caters to the needs of direct-response industry writers. Find out how membership can change the course of your career. Learn More »

Published: June 1, 2010