AWAI's Open House Fridays

Next time you're in the neighborhood … please stop by and say hello!
We're starting a new tradition at AWAI – Open House Fridays. If you're in Delray Beach, Florida any Friday between 2pm and 3pm, please drop by and say hello.
We'd love to meet you in person … show you around the office … answer any questions you may have … and even share a glass of ice tea!
If you'd like to come to one of our weekly Open Houses, please send us a note at openhousefridays@awaionline.com or call us at 866-879-2924. Just let us know which Friday we can expect you.
Open House hours again are from 2pm – 3pm. And you can get directions to AWAI's office here.
Looking forward to your visit!
There's A Reason Why Members Don't Hesitate When They See This Invitation: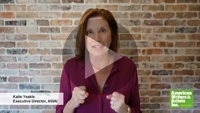 It's not something that's offered year round, when it is, we can hardly keep up with demand. I'm talking about the top level of AWAI membership savvy writers use to advance their knowledge and writing careers. Every resource is available at your fingertips along with live learning, guided mentoring sessions, professional copy reviews, access to clients, FREE admission to Bootcamp and more! But spots go fast.
Here's how to reserve your place.
Published: July 13, 2010