AWAI Writing Challenge Winning Entry:
Setting a Writing Routine Tells My Brain –
It's Writing Time!

My writing routine is simple.
I get up between 6:30 and 7:00 most mornings and go downstairs to let the dog out and start the coffee.
I come back upstairs and take a quick shower. 15 minutes later I'm dressed and seated at my desk in a corner of my bedroom that doubles as my office.
Then, I start writing.
Some mornings I work on a client's project, other mornings I work on something for my website about dogs. If I'm not feeling particularly focused or inspired, I play music.
The two pieces of music that tell my brain to "quit stalling and write" are the Slumdog Millionaire soundtrack by A.R. Rahman and the Art Blakey and the Jazz Messengers CD produced for the Ken Burns' Jazz series.
Once I have coffee, a glass of water and those sounds going, I can focus. Usually.
The other trick I use when I find myself procrastinating is this.
I time myself.
I tell myself I'll just "get in there and muck around with it" for 45 minutes. If I'm really fighting it, I'll say just 20 minutes. After 20 minutes I'm usually ready to keep going because I've made some headway.
I've learned most of my procrastination is because I don't know where to start. So it works to give myself permission to feel confused or afraid but plunge in and do it anyway. It works out in the end.
That's it, my 4 part routine.
Coffee and a glass of water.
I time myself.
I give myself permission to feel the fear (I just have to "wade in muck about in it")
I play two specific pieces of music.
Happy Writing!
There's A Reason Why Members Don't Hesitate When They See This Invitation: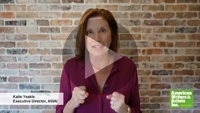 It's not something that's offered year round, when it is, we can hardly keep up with demand. I'm talking about the top level of AWAI membership savvy writers use to advance their knowledge and writing careers. Every resource is available at your fingertips along with live learning, guided mentoring sessions, professional copy reviews, access to clients, FREE admission to Bootcamp and more! But spots go fast.
Here's how to reserve your place.
Published: August 26, 2010