Bugs on the Windshield

Today, I'm going to show you one of the most powerful concepts in life for quickly creating success, getting out of debt, making a ton (yes – a ton!) of money, and being wildly happy in all aspects of your life.
On top of that – just to add to the wildness of my big promise – I'm going to show you how it can all be done faster and so much easier than you ever imagined.
In fact, I bet you've never imagined that success can be this easy or fast.
But, I'm here to tell you, it can.
To prove my point, I'm going to talk about big, fast juicy bugs splattered all over your car's windshield … and the fine art of effortlessly removing them.
Now, don't laugh! I'm serious! You may not believe this (but I'm going to prove it to you), but your success is directly related to your ability to rapidly, perfectly and easily remove bugs from your windshield.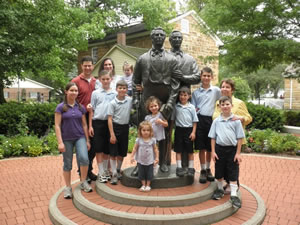 One of my obsessions is traveling with my children. I have a passion for meeting new people, seeing new places, and exploring life with my family. We drive all over the place.
And, along the way, we get bugs on the windshield. I hate it because I'm a very visually oriented person and those gooey little critters obstruct my view.
Now, when you pull into a gas station in the middle of nowhere, your only tool for cleaning the windshield is that little wand thingy and some dirty blue water that is supposed to have some kind of cleaner in it. It's iffy stuff at best.
Here's what I used to do … I'd grab the wand and start aggressively and rapidly scrubbing the windshield. I'd work and work and work at getting it clean. And, eventually I would. But it was not easy and it took a long time.
To get the results I wanted, I was working hard and taking a long time. But, that's OK, because looking around the gas station, I noticed everyone else was doing the same thing. From old to young … they were all scrubbing away at their windshields to get them clean.
I felt socially validated and figured it must be the only way to get what I wanted in life.
But one day that all changed …
I was in the middle of Illinois (lots of bugs there … especially in the spring), scrubbing away. It was hot. I was sweating. I was tired from driving all day. It was miserable. But, that's the way it should be done, right?
In the midst of my hard work, I noticed a nice old man a few cars down from me. He grabbed the wand thingy and casually rubbed down his windshield – got the whole thing wet from top to bottom.
Then he pumped his gas.
Just before he got back in the car, he took hold of the wand thingy again and, once more, he casually wiped down the windshield, squeegeed it and drove off with a perfectly clean windshield.
I was dumbfounded. No hard work, no sweating, no elbow grease, no wasted time, no hassle. Two casual swipes and a clean windshield. Fast and easy.
This old fellow had the same tools that I did. The same dirty blue solution (I checked). The same bugs. Less muscles. And a whole lota more brains.
The difference is not the tools that he used – it was how he used them.
Bugs don't need scrubbing – they need a little soaking. It is so simple. So obvious. So easy.
Why is everyone scrubbing away, I wondered? Well, I don't any more. I soak, thank you very much.
I've discovered the most obvious secret in the world.
It's this: We all have everything we need in life to create success. "All men are created equal," right? It's true. We all have greatness inside of us and all around us.
So, why do some freelancers get to be wildly successful in a stunningly short period of time, while others labor and languish for years on end?
It's not a difference in resources or tools, talents or opportunities. It's how they use them.
Let me give you one example … and then a challenge that could radically change your life.
You and I both know people. We have, what I call "key relationships". These are the people in our lives who encourage, love, support, inspire, or direct us. You may know them intimately … or distantly, but they are key to who you are.
Think for a minute about these people. Picture one or two of them in your mind. Got it?
Ok – Now think about the key people in their lives. Because these people do have key relationships too, don't they? Of course they do – we all do.
With that thought in your mind, I want to ask you something …
What is the fastest, easiest way to land clients for your freelance writing business?
Is it cold calling? No – that can be fast, but it's not that easy for most.
Is it becoming a recognized expert in your filed? That's relatively easy, but it takes a long time.
Is it writing spec assignments? Nope – not that much easier.
How about sending out direct mail – will that do it? Sigh … I'm already tired just thinking of the creation, stamping, mailing and database work involved.
So what is it?
Have someone that is influential refer you.
Think of it like this: What if Michael Masterson walked into AWAI's office tomorrow morning and said to Katie, "Katie, I just read some stuff by Fred Smith. I think it is excellent. Give him a shot on your next project."
If you were that Fred Smith, do you think you'd have a hard time getting a project with Katie? Not at all. As they say, "You'd be in like Flint." Landing a project would be instant and effortless.
Of course, you'd need to perform to get the second job, but that first one would be so easy with that kind of referral, wouldn't it?
"Well, yeah … but I don't personally know Michael Masterson!"
No, it's not likely that you do … and it's even less likely that he'd make this kind of referral. But, that's not the point. We're talking about the fastest and easiest way for you to get good paying clients.
The answer is all around you. The answer is in your key relationships and in their key relationships. Let me explain …
In 1929, Hungarian author Frigyes Karinthy wrote a series of short stories. In those stories he proposed the idea that everyone on earth is no more than five people away from anyone else on planet earth. In other words, pick anyone on the earth you'd like to talk to and within 5 key conversations, you can get to that person.
The idea is called, "six degrees of separation." With the internet, I believe that the "human network" is even smaller … but suppose it was double or triple that. So what? You could make 12 calls or send out 12 emails over the next week and be speaking with just about any decision maker in the world.
I have personally proven this. How do you think I got into inner-circles of Microsoft, Corel, Sony, Toshiba, and dozens of international charities as a complete copywriting novice? Key relationships.
Now, this article is not about how to effectively utilize key relationships in your life – that's a topic for another day.
But, it is about helping you see that you can work and sweat and scrub in life and claw your way to success the hard way … or you can do it the fast and easy way. It's just a matter of how you use the tools, resources, connections, and experiences that you already have in your hands.
Because, you have everything you need right now. It's all there.
Believe me, I've studied the lives of and personally interviewed some of the most successful people on planet earth. They've got nothing on you. Nothing … except they used what life gave them in the right way.
Here's the most critical question of your life …
How do you know the right way to use what you've got?
You need someone – or a group of people – to help you answer this question … someone that has "been there, done that".
Now, here's my challenge: I'm challenging you to come to AWAI's FastTrack to Copywriting Success and Job Fair in November.
I know it costs money. I know it costs time. I know the economy is in the dumps. I know life is happening to you. I know in ways that would shock you. I really do know about all the obstacles.
And that's why I'm challenging you to come. Bootcamp destroys the barriers. Wipes them out. Here are three essential things that Bootcamp will give you:
Find and strengthen "Key relationships." You'll meet fellow copywriters, marketers, and masters. These people can simplify and accelerate your success in ways you can't imagine.
"Sequential Secrets." Like with my windshield, just changing the timing and sequence made all the difference. It made results fast and easy. You'll learn how to slightly adjust the "timing" and "sequence" of your copy and self-marketing efforts to get clients, and have your copy really produce.
Results. Yep, just that easy. If you come to Bootcamp, you'll go home with tangible results – the kind of results that you've been hoping and praying for. In fact, this year, for the first time ever, I'm going to be giving a mysterious presentation that's strategically designed to give you results by the time you go home. I've tested this "secret sauce" at several other live events and it's never failed. If you come to Bootcamp, you'll see what I mean for yourself.
Today is the day for you. It's time to ask yourself if you're going to keep scrubbing and sweating and straining to get the results you want … or are you ready to discover the fast and easy way?
That's the choice. I challenge you to choose the fast and easy way.

The Professional Writers' Alliance
At last, a professional organization that caters to the needs of direct-response industry writers. Find out how membership can change the course of your career. Learn More »

Published: September 21, 2010