Why I Love "The Writer's Life"

I love the copywriter's life because it gives me more control over my day and my life than any other way I know to make a living. I have control over when to work, when to play, whom to work for, and to a very large measure, how much I get paid. I can bid some jobs low to keep my schedule busy enough to pay the bills, and I can bid others high and go for that big payday.
"The Writer's Life" has enabled me to raise my five kids on a farm … own an historic early-American home … travel the nation, often with my wife or one of my kids … and be free of the corporate hassles and mandates that exist even in smaller corporations.
In my old corporate job, the way to advance was to be in management. I got promoted to management, apparently for the reason that I'd written some fairly successful copy. But creative people don't want to be managers, they want to create! I got one more promotion in my career — which was the day I promoted myself to my new life as a freelancer!
AWAI reports that people seek to become copywriters for the following reasons, ranked starting with the most popular:
Having a flexible schedule
Having more control over your financial future
Working at home
Working when you want
Living where you want
Generating a passive income
Having more time to travel
Making top dollar for your creativity
Owning your own business
Making a six-figure income
Spending more time with your family
Working less
Getting published
Making a little extra cash on the side
Copywriting has enabled me to do virtually all of these. Having a flexible schedule is not only a great way to live, it's really an essential ingredient for success in copywriting. Switching on the creative juices at 9 in the morning and off again at 5, Monday through Friday, just isn't how it works. If I feel creative at 4 a.m., that's when I'll work. If I want to call it a day at 3 p.m., I will. If I want to work all weekend and maybe take off Monday or Tuesday (or both), that's my choice.
But, I have another reason for loving the writer's life, and it's not on the list above. Writing effective promotional copy creates many opportunities in addition to making money and having more leisure time. If I want to write copy to advance a political cause, I can do that. If I want to write pro bono for a charity, I can do that. I can help my kids write better resumes to get better jobs. I've written copy to help my friends get elected to public office. I've written copy to help myself get elected to public office.
The way to become a copywriter is to just start. Learn as you go. Stop wishin' and hopin' and just do it! Start nights or weekends — I moonlighted for six years before going full-time freelance. You can get an assignment today. Find the largest local advertisers in your area. Go see the advertising managers. Tell them you'll write a better ad than they have or they don't pay. This is not just a "beginner's" way of doing business — I've made more money writing "on spec" than any other kind of arrangement.
Read books or attend seminars on negotiation to gain confidence in making better deals. Used copies of The Negotiating Game by Chester Karrass are selling on Amazon for $4, shipping included. It was recently reported that when priceline.com first approached William Shatner about becoming their pitchman (ironically, with a USP based on negotiation), they couldn't afford his high-flying fee so they agreed to pay him in stock. Of course Shatner has made out way better on the deal than if he'd accepted a flat fee.
It shows a lot of confidence when you tell a client, "Keep your money in your pocket, friend, you can pay me later from all the extra revenue you'll collect from the new customers my copy brings you." If you feel like you need some samples to show, write pro bono for a local charity. Choose your charity wisely and you may have the opportunity to meet some high-dollar donors who also happen to be business owners with big ad budgets. I met the owners of one of the largest chains of auto dealerships (and largest advertisers) in my state by volunteering for a charity they supported. So be creative, not only in your writing, but in the ways you find and make deals.
Finally, I need to take my own advice in order to achieve one of the items on AWAI's list above. I've had a few articles published in business magazines and newsletters, but I really want to publish a book. It's time to just do it!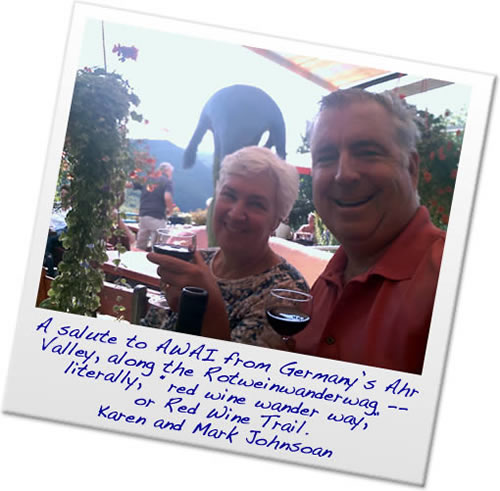 The Professional Writers' Alliance
At last, a professional organization that caters to the needs of direct-response industry writers. Find out how membership can change the course of your career. Learn More »

Published: September 1, 2010