Announcing AWAI's "Got it Done" Challenge

It started at Bootcamp … as a challenge to the attendees to take actions based on what they were learning and who they were meeting.
The response was very impressive so we're going to keep it going …
Starting today … and for the next 7 days … write down every action you take that has or will have a positive and forward-moving impact on your writing career.
Post each "got it done" as a comment below. You'll get public recognition for taking action … and we'll give away some fun prizes too.
Enrollment NOW Open for
Circle of Success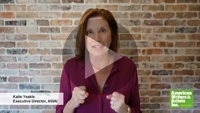 Only a few times a year, we open the doors into this exclusive group that will put you on the fastest path to becoming a highly paid, in-demand copywriter. This is the absolute highest level of hands-on learning offered anywhere in our industry.
Every resource is available at your fingertips along with live learning, guided mentoring sessions, professional copy reviews, access to clients, FREE admission to Bootcamp and more! But spots go fast.
Here's how to reserve your place.
Published: November 11, 2010