AWAI Writing Challenge:
Thanksgiving 2010 … What Are You Especially Thankful for This Year?

As you sit down with your loved ones to celebrate Thanksgiving this year, what is one thing you'll be especially thankful for?
Send your 1,000-word (or less) essay to me at AskKatie@awaionline.com with "Thanksgiving 2010" in the subject line.
One winner will be selected from all entries received. If it's you, you'll receive a $100 American Express gift card and have your essay published on the AWAI website. All entrants will be recognized and will be sent a special gift for participating.
Deadline: Dec. 12, 2010
Look for the winning entry in the Dec. 16th issue of Inside AWAI.
Your "95% Advantage": Turn Your Writing Into a Second Income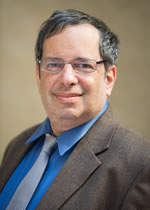 "Online information publishing should be every freelance copywriter's second business." – Bob Bly, the man McGraw-Hill calls "America's Top Copywriter."
It's true! You can generate an extra $50,000+ per year writing for yourself. As a copywriter, you already have an instant advantage (over 95% of other people). Plus, now for the first time, you can have Bob walk you through every single step of how to do it.
Click here to discover your "95% advantage" today!
Published: November 18, 2010