Special Announcement …
Congratulations to Ted Nicholas –
AWAI's 2010 Copywriter of the Year

Each year, AWAI selects one copywriter who has succeeded in his or her niche and who has contributed to the continuing education and training of copywriters and marketers.
This year, AWAI is proud to name industry legend, Ted Nicholas, as the 2010 Copywriter of the Year.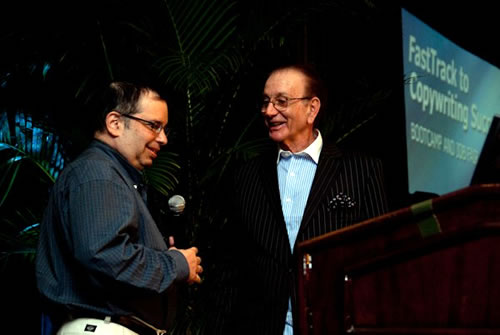 In the marketing world, Ted is regarded as a living legend. Google his name and you'll find a Who's Who of Marketers heaping mountains of praise on Ted, calling him everything from the "Father of Emotional Direct Response" to "THE King of Marketing" to "Direct-Response Jedi Master." And rightly so. His copy and marketing secrets have sold over $5.9 BILLION worth of goods.
"It is a great honor to be named AWAI's Copywriter of the Year," says Ted. "I have enormous respect and admiration for the program AWAI offers to aspiring copywriters. It increases their opportunity to succeed in the world's most profitable and lucrative profession!"
Ted received his award at AWAI's 2010 FastTrack to Copywriting Success Bootcamp and Job Fair where he gave a standing-room-only presentation on his Billion Dollar Marketing Secrets. And, for the first time ever, he shared a stage with 5 other six-figure copywriters who gave their personal secrets for commanding the highest fees and royalties.
Past winners of the AWAI Copywriter of the Year award include Bob Bly, Clayton Makepeace, Donna Doyle, John Forde and Michael Palmer.
There's A Reason Why Members Don't Hesitate When They See This Invitation: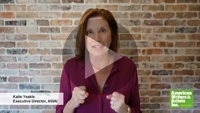 It's not something that's offered year round, when it is, we can hardly keep up with demand. I'm talking about the top level of AWAI membership savvy writers use to advance their knowledge and writing careers. Every resource is available at your fingertips along with live learning, guided mentoring sessions, professional copy reviews, access to clients, FREE admission to Bootcamp and more! But spots go fast.
Here's how to reserve your place.
Published: December 1, 2010