Special Announcement …
Congratulations to Bill Hall
Winner of the Godiva Chocolate Decadence Basket
AWAI is happy to announce the newest winner of AWAI's Commit to Achieve Your Goal in 2011 giveaway!
Bill Hall will be enjoying gourmet chocolate from Godiva – the Chocolate Decadence Basket is perfect for anyone with a weakness for chocolate!
This gift basket comes gorgeously packaged and piled high with the most delicious, award winning chocolates you've ever tasted. Bliss levels are guaranteed to be off the chart with Godiva's Chocolate Gift Baskets.
This giveaway encourages you to make the commitment to your success, and at the same time gives you the opportunity to win some really fun prizes!
Bill's goal for 2011: "To implement what I learned in Grant Writing Success to raise funds for faith based non-profits. Specifically, to find funding for Hearts for Heaven to build a vocational school in Guatemala for children enrolled in the feeding program. We need $75,000 to get the project started. I used the sources listed in Grant Writing Success and Internet Research Specialist to target five promising foundations. In addition, I will develop a website to market my grant writing skills. This is a great career for someone with a dual disability of low vision and deafness! I may not be able to go and build the school, but I can help to find funding for it!"
Enter to win one of our fun prizes here, and make your own dreams reality!
Last Chance:

Get AWAI's Entire Home Study Catalog for "Pennies on the Dollar"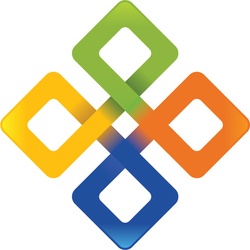 Our most popular offer of the year is ending …
This is your last chance to enjoy lifetime access to every book, guide, resource, home study course, and program AWAI offers for 91% off. That's over 100 items, valued at $40,000+. Plus you get all our future resources, no you need never pay another penny for one of our business tools.
Sign up for AWAI's best value deal at the lowest possible price.
Hurry, enrollment closes tonight at midnight!
Published: December 15, 2010