Special Announcement …
Congratulations to Oolong Gal
Winner of a Year of Netflix
AWAI is happy to announce the newest winner of AWAI's Commit to Achieve Your Goal in 2011 giveaway!
Oolong Gal will enjoy movie after movie with this full year of Netflix on us!
With Netflix, choose from over 100,000 DVD titles or watch instantly as often as you want on your PC, Mac, or TV via a Netflix ready device. DVDs delivered in about 1 business day, and there are no return shipping charges.
This giveaway encourages you to make the commitment to your success, and at the same time gives you the opportunity to win some really fun prizes!
Oolong Gal's goal for 2011: "To add 200 pages to my money-making website Loose Leaf Tea Spy. My plan is to write at least 4 pages a week, which if accomplished will give me 216 pages. The ultimate goal is to earn enough off the website to start a 2nd site, then say good-bye to my job!"
Enter to win one of our fun prizes here, and make your own dreams reality!
Your Path Now Versus What it Could Be: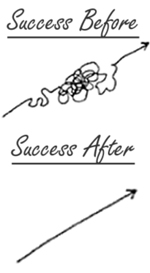 Nothing gives you a "straight shot" at success like Circle of Success.
We help you set goals … give you a personalized learning path … coaches and mentors … prime writing assignments … feedback from real copywriters … free Bootcamp, with VIP treatment … even a chance to work pro writers … and more.
Right now, we're accepting a limited number of new Circle of Success members.
Get the details here — including our low "get started" price.
Published: December 14, 2010