Special Announcement …
Congratulations to Oolong Gal
Winner of a Year of Netflix
AWAI is happy to announce the newest winner of AWAI's Commit to Achieve Your Goal in 2011 giveaway!
Oolong Gal will enjoy movie after movie with this full year of Netflix on us!
With Netflix, choose from over 100,000 DVD titles or watch instantly as often as you want on your PC, Mac, or TV via a Netflix ready device. DVDs delivered in about 1 business day, and there are no return shipping charges.
This giveaway encourages you to make the commitment to your success, and at the same time gives you the opportunity to win some really fun prizes!
Oolong Gal's goal for 2011: "To add 200 pages to my money-making website Loose Leaf Tea Spy. My plan is to write at least 4 pages a week, which if accomplished will give me 216 pages. The ultimate goal is to earn enough off the website to start a 2nd site, then say good-bye to my job!"
Enter to win one of our fun prizes here, and make your own dreams reality!
There's A Reason Why Members Don't Hesitate When They See This Invitation: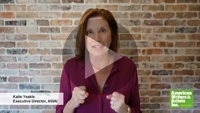 It's not something that's offered year round, when it is, we can hardly keep up with demand. I'm talking about the top level of AWAI membership savvy writers use to advance their knowledge and writing careers. Every resource is available at your fingertips along with live learning, guided mentoring sessions, professional copy reviews, access to clients, FREE admission to Bootcamp and more! But spots go fast.
Here's how to reserve your place.
Published: December 14, 2010