Special Announcement …
Congratulations to Jeanie
Winner of the Nintendo Wii
AWAI is happy to announce the newest winner of AWAI's Commit to Achieve Your Goal in 2011 giveaway!
Jeanie will experience gaming like never before with the Nintendo Wii – Designed for kids ages five to 95, the revolutionary Nintendo Wii isn't just a next-generation system — it's an all-generation system.
The Wii is pronounced "we" for a reason: this system is for everyone. Whether you're a hardcore gamer, a casual player or a grandparent who'd like to play a game with your grandchild, the Wii will provide you with a wondrous experience that returns gaming to simpler times while also defining a new age of game development.
This giveaway encourages you to make the commitment to your success, and at the same time gives you the opportunity to win some really fun prizes!
Jeanie's goal for 2011: "Next year, my copywriting business is going to take off like a rocket. No more wishy-washy attempts at getting clients; I'm going all out. I have a niche picked out which should narrow the field I've been trying to cover and I'm ready to kick _ss! 2011 is the year I get out of debt and start socking the money away!"
Enter to win one of our fun prizes here, and make your own dreams reality!
Enrollment NOW Open for
Circle of Success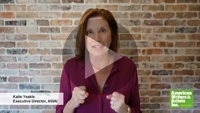 Only a few times a year, we open the doors into this exclusive group that will put you on the fastest path to becoming a highly paid, in-demand copywriter. This is the absolute highest level of hands-on learning offered anywhere in our industry.
Every resource is available at your fingertips along with live learning, guided mentoring sessions, professional copy reviews, access to clients, FREE admission to Bootcamp and more! But spots go fast.
Here's how to reserve your place.
Published: December 19, 2010