Special Announcement …
Congratulations to Clara Mae
Winner of the Omaha Steak Collection
AWAI is happy to announce the newest winner of AWAI's Commit to Achieve Your Goal in 2011 giveaway!
Clara Mae will be presented with a tasty collection from Omaha Steak – the perfect steak for any occasion!
Omaha Steaks well-marbled meats are incredibly juicy and full of flavor. With Omaha Steaks there is no wrong size, no wrong color and no trip to the mall.
This giveaway encourages you to make the commitment to your success, and at the same time gives you the opportunity to win some really fun prizes!
Clara Mae's goal for 2011: "To aggressively market my Internet Research Specialist Business and be able to be free of social security dependence, send more money to caring ministries, and see my husband's worry look change to a smiley one."
Enter to win one of our fun prizes here, and make your own dreams reality!
Enrollment NOW Open for
Circle of Success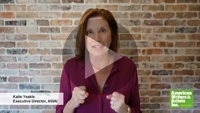 Only a few times a year, we open the doors into this exclusive group that will put you on the fastest path to becoming a highly paid, in-demand copywriter. This is the absolute highest level of hands-on learning offered anywhere in our industry.
Every resource is available at your fingertips along with live learning, guided mentoring sessions, professional copy reviews, access to clients, FREE admission to Bootcamp and more! But spots go fast.
Here's how to reserve your place.
Published: December 12, 2010