Special Announcement …
Congratulations to Gerald Delaney
Winner of the Xbox 360 4G Console
AWAI is happy to announce the newest winner of AWAI's Commit to Achieve Your Goal in 2011 giveaway!
Gerald Delaney will experience gaming like never before with the Xbox 360 4G Console – The sleekest, quietest, fastest Xbox 360 console you've ever encountered, the 4GB system is fully loaded and tailored to you.
With this prize, the future has arrived — delivered to your living room by the next generation of Xbox 360, the 4G Console. Adopt an all-new way of playing, connecting and thinking. Instantly update friends across the threads of the Internet as you battle aliens in distant worlds. The future is yours for the taking.
This giveaway encourages you to make the commitment to your success, and at the same time gives you the opportunity to win some really fun prizes!
Gerald's goal for 2011: "To launch online my freelance Internet Research Specialist website with compelling content, clear navigation and relevant social media links. I am making steady progress towards making that goal a reality fairly soon!"
Enter to win one of our fun prizes here, and make your own dreams reality!
Enrollment NOW Open for
Circle of Success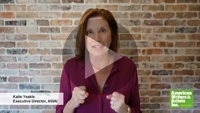 Only a few times a year, we open the doors into this exclusive group that will put you on the fastest path to becoming a highly paid, in-demand copywriter. This is the absolute highest level of hands-on learning offered anywhere in our industry.
Every resource is available at your fingertips along with live learning, guided mentoring sessions, professional copy reviews, access to clients, FREE admission to Bootcamp and more! But spots go fast.
Here's how to reserve your place.
Published: December 20, 2010