Copywriting Industry Trailblazer Lorrie Morgan-Ferrero Scheduled to Speak at AWAI's 2011 Bootcamp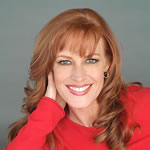 While you may recognize Lorrie Morgan-Ferrero from her role on the hit series Baywatch, she's actually best known for being one of today's industry trailblazers in the world of copywriting.
Her extensive list of clients includes big names like Mark Victor Hansen of Chicken Soup for the Soul fame, legendary motivational speaker Les Brown and Ali Brown, the Entrepreneurial Guru for Women, among many other business leaders and corporations. This "fiery redhead" knows what it takes to sell to the people who make 85% of the buying decisions.
And this year AWAI is excited to add Lorrie to the agenda of AWAI's FastTrack to Copywriting Success Bootcamp and Job Fair where she'll teach attendees how to write copy that closes this influential group of the buying world.
"AWAI has long been known as a ground-breaking organization for copywriters of all levels, so I'm beyond thrilled to be invited to join their line-up this year. Delray is THE place to be to get connected in the copywriting world and stay on top of current trends," said Morgan-Ferrero.
Don't miss the opportunity to hear from one of the most sought-after copywriting experts in America.
Secure your spot for AWAI's FastTrack to Copywriting Success Bootcamp and Job Fair October 26 – 29th 2011 in Delray Beach.
Here's a registration form to make it easy, or call Barb, Pat or Debbie at 866-879-2924.
Get in now while low payment plans are available, and the early bird registration discount still applies.
Enrollment NOW Open for
Circle of Success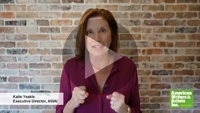 Only a few times a year, we open the doors into this exclusive group that will put you on the fastest path to becoming a highly paid, in-demand copywriter. This is the absolute highest level of hands-on learning offered anywhere in our industry.
Every resource is available at your fingertips along with live learning, guided mentoring sessions, professional copy reviews, access to clients, FREE admission to Bootcamp and more! But spots go fast.
Here's how to reserve your place.
Published: May 25, 2011