Congratulations to Susan Jaeger – Winner of the April Professional Writers' Alliance Writing Challenge

It took three lay offs to get Susan Jaeger to the point where she was ready to open her freelance copywriting business.
But, within two weeks of making that commitment to herself and her career, she signed her first client.
In her winning PWA Writing Challenge essay, Susan shares three important lessons she's learned on her journey toward the writer's life.
You can read Susan's essay here.
Susan will receive a $100 AMEX gift card for her winning effort.
ATTN: PWA members … Look on the PWA groupsite for May's writing challenge.
And, if you aren't a PWA member, click here for details on all the benefits available to you as a member including monthly Alliance dollars!
Enrollment NOW Open for
Circle of Success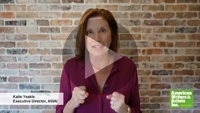 Only a few times a year, we open the doors into this exclusive group that will put you on the fastest path to becoming a highly paid, in-demand copywriter. This is the absolute highest level of hands-on learning offered anywhere in our industry.
Every resource is available at your fingertips along with live learning, guided mentoring sessions, professional copy reviews, access to clients, FREE admission to Bootcamp and more! But spots go fast.
Here's how to reserve your place.
Published: May 10, 2011