Will Newman, Master Copywriter and Copywriting Apprentice to One of the Nation's Top Copywriters, Just Added to AWAI's 2011 Bootcamp Agenda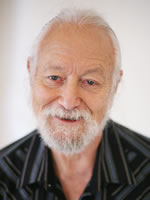 Will Newman started out in the field of chemistry, doing research work in a lab. However, he wanted a career that would provide him with more connections with people. He became an apprentice to Lee Troxler, a renowned copywriter, and set off the path to career freedom through copywriting.
For more than a decade, Will has worked as a professional copywriter in many different industries. His varied background makes it easy for him to transition from technical industries to other industries like fundraising. He is also a copywriting coach and provides critiquing services for other copywriters.
This will be Will's 8th consecutive year as a speaker at AWAI's FastTrack to Copywriting Success Bootcamp and Job Fair, and he'll be talking about his two favorite subjects to teach: A writer's best friend in copywriting and writing powerful headlines.
Says Will, "I love presenting at Bootcamp. I not only get to do what I love most – teach others – but I get to make lots of new friends who are passionate about the same thing I am. Plus, even though this is my 8th year, I always learn tons of new stuff!"
Will also loves to meet new copywriters, so be sure to stop by and introduce yourself to him. He always has time to chat in the hallways at Bootcamp.
Secure your spot for AWAI's 2011 FastTrack to Copywriting Success Bootcamp and Job Fair October 26 – 29th 2011 in Delray Beach.
Here's a reservation form to make it easy, or call Barb, Pat or Debbie at 866-879-2924.
Get in now while low payment plans are available, and the early bird registration discount still applies.
Your next
$5,000-a-month

retainer …

The copywriting world is going through a massive shift.

And it's created a major and urgent opportunity for writers (this could be bigger than web writing was back in the early 2000s!).

With this skill, you could walk in to practically any business. Tell them what you do. Then walk out with a check for $5,000 for the month (and every month after that).

That's because practically every company on earth wants "in."

But they need your writing skills to do it.
Published: June 21, 2011