FREE EVENT Proven Strategies for Turning Bootcamp into a Money-Making Opportunity

On July 13, 2011, AWAI will kick off its brand-new Pre-Bootcamp Webinar Series, geared to ensure every attendee is prepared to take full advantage of this year's event and make the 2011 FastTrack to Copywriting Success Bootcamp and Job Fair pay big!
By the time you arrive at the hotel, you'll have a complete plan, know exactly what to do and how to do it.
During the first session on July 13th, successful freelance copywriter and AWAI Wall of Fame member Mindy Tyson McHorse will reveal 7 easy things you can do right now to prepare for Bootcamp, including secrets to looking like a professional long before you feel like one, how to improve your copy skills in five minutes a day so you'll be ready to accept paying projects, and more!
And then in September, Joshua Boswell will show you how to get the biggest return from your Bootcamp investment. He'll provide you with proven networking insights that have earned him six figures, strategies and secrets for landing clients on the spot at Job Fair, and much more …
By attending these events, you'll be ahead of the game and have all the tips, tricks, techniques, and a direct plan that removes all the guesswork of becoming a successful freelance copywriter.
If you're already signed up for the 2011 FastTrack to Copywriting Success Bootcamp and Job Fair, you'll automatically receive instructions for attending the series – without doing a single thing. It's free with your registration!
And if you're not signed up to attend AWAI's 2011 FastTrack to Copywriting Success Bootcamp and Job Fair, don't despair …
Because if you sign up before September 1st, you'll save $200 AND get this Pre-Bootcamp Webinar Series free.
Take advantage of the incredible offer now.
Enrollment NOW Open for
Circle of Success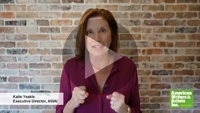 Only a few times a year, we open the doors into this exclusive group that will put you on the fastest path to becoming a highly paid, in-demand copywriter. This is the absolute highest level of hands-on learning offered anywhere in our industry.
Every resource is available at your fingertips along with live learning, guided mentoring sessions, professional copy reviews, access to clients, FREE admission to Bootcamp and more! But spots go fast.
Here's how to reserve your place.
Published: July 8, 2011