Just Released: List of Companies Using AWAI-Trained Copywriters

Every day AWAI-trained copywriters are being hired by top companies around the world. Below is just a sampling of some of the companies our copywriters call clients.
American Cancer Society … Boardroom Inc. … Boy Scouts of America … Brian Tracy International … International Living … L.L. Bean … Lockheed Martin … Mercola.com … Newsmax Media, Inc. … Nightingale-Conant … Perry Marshall … Pet Health Network … Sony Media Software … St. Jude Children's Research Hospital … Sun Microsystems … Sylvan Learning Systems … Ted Nicholas … The Children's Foundation … The Motley Fool … Verizon … WebEx … Zig Ziglar
To see the impressive (and growing!) list, click here.
And, if you've worked for a company you'd like to add to our AWAI "brag list," please send it to me at AskKatie@awaionline.com
Your "95% Advantage": Turn Your Writing Into a Second Income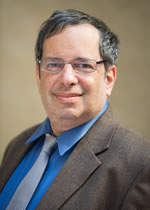 "Online information publishing should be every freelance copywriter's second business." – Bob Bly, the man McGraw-Hill calls "America's Top Copywriter."
It's true! You can generate an extra $50,000+ per year writing for yourself. As a copywriter, you already have an instant advantage (over 95% of other people). Plus, now for the first time, you can have Bob walk you through every single step of how to do it.
Click here to discover your "95% advantage" today!
Published: August 10, 2011