Why You Should Attend AWAI's
Fasttrack to Copywriting Success
Bootcamp and Job Fair
It happened to me. And it can happen to you.
I didn't want to let my dream of living
the writer's life die, but going it alone wasn't working.
I needed a push. A jumpstart, really.
Do me favor and watch this short video …
it has information that could change your life.
Take the first step to change your life today!
AWAI's 2012
FastTrack to Copywriting Success Bootcamp and Job Fair
Delray Beach, Florida
October 24-27, 2012
There's A Reason Why Members Don't Hesitate When They See This Invitation: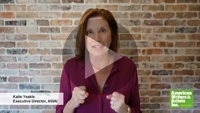 It's not something that's offered year round, when it is, we can hardly keep up with demand. I'm talking about the top level of AWAI membership savvy writers use to advance their knowledge and writing careers. Every resource is available at your fingertips along with live learning, guided mentoring sessions, professional copy reviews, access to clients, FREE admission to Bootcamp and more! But spots go fast.
Here's how to reserve your place.
Published: August 9, 2011