Why You Should Attend AWAI's
Fasttrack to Copywriting Success
Bootcamp and Job Fair
It happened to me. And it can happen to you.
I didn't want to let my dream of living
the writer's life die, but going it alone wasn't working.
I needed a push. A jumpstart, really.
Do me favor and watch this short video …
it has information that could change your life.
Take the first step to change your life today!
AWAI's 2012
FastTrack to Copywriting Success Bootcamp and Job Fair
Delray Beach, Florida
October 24-27, 2012
Your "95% Advantage": Turn Your Writing Into a Second Income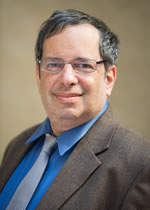 "Online information publishing should be every freelance copywriter's second business." – Bob Bly, the man McGraw-Hill calls "America's Top Copywriter."
It's true! You can generate an extra $50,000+ per year writing for yourself. As a copywriter, you already have an instant advantage (over 95% of other people). Plus, now for the first time, you can have Bob walk you through every single step of how to do it.
Click here to discover your "95% advantage" today!
Published: August 9, 2011