Taking Your Snapshots Straight to the Bank

If you like taking pictures, you can create a second income stream by selling those pictures to online stock photo websites.
It doesn't require years of experience. And it's fun.
Take these three photos for instance. Of the three, which would you guess would be more salable?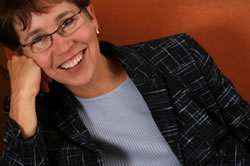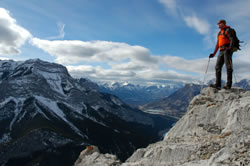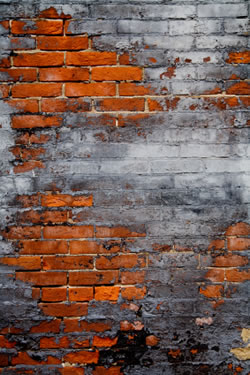 If you answered "the business woman with the orange background," then you're right. Pictures of people make extremely saleable stock photographs – and this one has sold more than 200 times on the stock photo website iStock.com.
But if you answered "the hiker" … you're also right. Pictures of hobbies are also good sellers on stock photo sites. This one has sold more than 200 times on iStock, too.
And heck, if you chose the picture of the grungy wall, you're still right. This photo has sold over 200 times on iStock, too, because graphic artists use textures like this as backgrounds for their designs.
Think about the pictures you already have on your computer. And think about the pictures you can easily take before the end of the year. Pictures of birthday parties, family get-togethers, hikes and camping trips, your kids, your grandkids, your pets, your backyard, your kitchen table, even your travels or the texture of your driveway are all saleable to online stock photo agencies.
It's so easy – you simply upload your photo, and the agencies do the rest.
What kinds of photos sell best today? Here's an inside tip on photos currently on request at iStock.com:
People eating Italian food
Homes with damaged foundations
A jewelry box
A tidy horse stable
A fig recipe
Don't have any of these pictures? No problem. These subjects are always on high demand:
People in business suits
Multi-ethnic groups
Seasonal photos – Halloween, Thanksgiving, Hanukah, Christmas, Valentine's Day
Hobbies – golf, knitting, swimming, biking, scrapbooking, fishing, reading, sunbathing …
Now, stock photo agencies like iStock won't take snapshots. Your photos have to conform to their guidelines before they'll sell. That means good exposure, composition, focus …
But once you get those things down, you can start uploading your photos to sell, so you can start making money … even while you're asleep.

The Professional Writers' Alliance
At last, a professional organization that caters to the needs of direct-response industry writers. Find out how membership can change the course of your career. Learn More »

Published: September 23, 2011