How to Create Your Own Version of the Writer's Life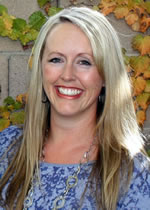 Mindy Tyson McHorse here again, reporting on Day 2 of AWAI's FastTrack to Copywriting Success Bootcamp in Delray Beach, FL.
Today I want to talk about a major problem nearly all writers have. It can keep you from excelling as a copywriter and pretty much leaves you down in the dumps … unless you know how to conquer it.
I see it on the faces of Bootcampers from time to time. Their eyes shine with excitement at being here and their pens scrawl out pages of notes during each expert presentation.
Then they suddenly look downcast.
They think their problem is that they don't know where to start. After all, the world of freelance writing offers a ton of different opportunities, each one enticing in its own way.
But that's not really it. The real problem is they haven't stopped to set genuine life goals. They know there's a world of opportunity at their fingertips, but they have nothing to give them direction.
How to Set Genuine Life Goals
I've met a lot of Bootcampers who have goals like, "Finish the Accelerated Program for Six-Figure Copywriting" or "Land a client at Friday's Job Fair." These are great goals, but they're not genuine life goals.
They're not enough to keep you motivated over the long haul.
What you need is to set an exciting life goal that revs your spirit and whets your appetite for success. You need to decide what you want to gain from living the writer's life.
Examples of genuine life goals are:
Live abroad for a while
Pay off your house
Ride a motorcycle from the Florida Keys all the way to Prudhoe Bay, Alaska
Put your kids through college without taking out any loans
Provide quality care for aging parents
Learn how to paint … in Rome
All of these goals boil down to one thing: Life Satisfaction.
3 Steps to Achievable, Genuine Life Goals
It's quite simple to set life goals. Start by thinking about the things you've always wanted but maybe thought were out of reach.
If you're living the writer's life, there's not much out of reach, so aim high.
Next, write down those goals. A Harvard study of the 1957 graduating class found that everybody had goals, but only 3% of graduates wrote down those goals. Twenty years later, that same 3% was worth more than the 97% combined.
Third, write out a plan of action – and here's where your writing dreams come into play. With a solid life goal in place, it becomes easier to narrow down opportunities. You get to the point where you're able to look at all the directions you can take as a writer and decide from there which will move you in the right direction.
Having big, long-range goals like this is proven to make people more satisfied and happier. It gives them better concentration, performance, and self-confidence.
All of these are things you need if you want to excel as a freelance writer.
So, when you're looking through the solid content of all the fascinating presentations going on here at Bootcamp, use your long-range, genuine life goals to guide your decision-making. Do you already have major life goals? If so, please share them with me by posting a comment below.
(Note: If you're not here at Bootcamp for the live presentations, you can always enjoy them through the 2011 FastTrack to Success Bootcamp Home Study program.)
Even if you can't be here in person, AWAI has arranged for you to get the entire Bootcamp experience from the comfort of your own home … for a fraction of the price … with the 2011 Fasttrack to Success Bootcamp Home Study program. This amazing presentation package is the closest thing you can ever get to being at Bootcamp: EVERY presentation, ALL the support material and learning resources, EVERY spec assignment – and a free teleconference series to get you rolling.

The Professional Writers' Alliance
At last, a professional organization that caters to the needs of direct-response industry writers. Find out how membership can change the course of your career. Learn More »

Published: October 27, 2011