Free VIP Access Inside 2011 Bootcamp

Don't worry if you won't be joining us in Delray Beach, FL next week …
AWAI has arranged for you to get free VIP access to the copywriting event of the year.
You'll get live updates straight from the 2011 Fasttrack to Copywriting Success Bootcamp and Job Fair. We've actually hired a few roving reporters this year, to make sure you get a real behind-the-scenes look at everything going on.
You'll hear about what's going on day-to-day … what the top copywriters in the industry are teaching … along with a few secrets, tips, and techniques to make you a better copywriter – straight from the source.
Whether you're new to the copywriting industry or looking to improve your copywriting skills, this is something you won't want to miss.
There's no cost involved. All you need to do is make sure you're signed up for AWAI's free e-letter, The Writer's Life, to ensure you receive the daily roving reports.
You can also stay connected by following AWAI on Twitter and Facebook.
Experience the Complete 2011 Fasttrack to Copywriting Success Bootcamp from the Comfort of Your Own Home …
Just because you couldn't make it to the 2011 Fastyrack to Copywriting Success Bootcamp and Job Fair doesn't mean you need to miss out on the opportunity!
With the 2011 Fasttrack to Copywriting Success Bootcamp Home Study program you can get in on all the action and get the same benefits the attendees will receive – from making valuable client connections to the countless secrets for writing copy that clients are willing to pay high fees for.
Order by midnight on October 28th you'll save 50%!
Learn more about AWAI's 2011 FastTrack to Success Bootcamp Home Study program.
Your Path Now Versus What it Could Be: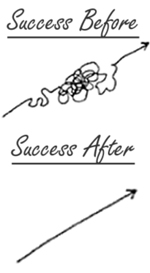 Nothing gives you a "straight shot" at success like Circle of Success.
We help you set goals … give you a personalized learning path … coaches and mentors … prime writing assignments … feedback from real copywriters … free Bootcamp, with VIP treatment … even a chance to work pro writers … and more.
Right now, we're accepting a limited number of new Circle of Success members.
Get the details here — including our low "get started" price.
Published: October 24, 2011