"Hey! This copywriting thing is real!"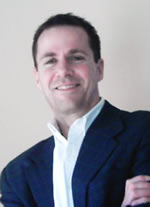 That was my first reaction when I walked into the opening session of the 2007 Bootcamp four years ago.
Up until then, I wasn't so sure.
You could say I was an "optimistic skeptic."
But at Bootcamp I met people who were working a full-time job and trying to get their copywriting careers off the ground. I talked to people who were balancing the writer's life with everyday life and somehow managing to get clients.
It gave me a huge boost of confidence. All of a sudden, I could vividly picture becoming a copywriter!
I also got practical advice from both fellow copywriters and big-name presenters (who are all very approachable). They answered my questions like, "How do you promote yourself when you don't have experience yet?" and "What's the best way to impress a client with a spec assignment?" and "How did you get your copywriting career started?"
This is my fifth Bootcamp, and every year I try to do two things that I'm going to suggest you do as well (and you can do them even if you're not here – they work just as well at home):
1. Find an unofficial mentor
What I mean by that is, find someone whose accomplishments you admire. It could be a copywriting legend, or someone who's just a year or two ahead of you in their writing career and already made it big.
Three people I've decided to emulate are John Forde, Will Newman, and Dan Kennedy.
John is a brilliant writer with a great lifestyle, splitting time between Paris and the States. Will is a master teacher, and one of the most genuine guys you'll ever meet. Dan is flat-out the most straightforward and successful direct response marketer I know.
They've each become a sort of "unofficial mentor" for me, even though I don't know them.
I never miss John's weekly newsletter, Copywriter's Roundtable. It's taught me more about the art of copywriting than probably any other source.
Will was one of my instructors in an online class through Circle of Success and taught me the peer review process. I admire his involvement in his community, too, which showed me that the writer's life can really put you in control of your time and your life.
Dan has been a little different type of mentor. I first heard him speak back in 1995 at a success seminar, and I think he turned off half his audience by his brashness. I was in the half that loved his approach, and I still do. He's the king of direct marketing, and I read anything by Dan that I can get my hands on.
The benefits of finding a mentor of this type? It gives you something big to aspire to, helps you start formulating your own unique voice, and narrows down the strategies you choose to implement.
2. Find accountability or peer review partners
There's a lot of value in developing relationships with colleagues: You can encourage each other, hold each other accountable as far as meeting career and writing goals, and review each other's copy. It's also great for sharing ideas, strategies, and goals.
My first accountability partner was someone I met through the AWAI forum. We ended up rooming together at Bootcamp, discussed our goals for the year ahead, and kept in touch over the next year as we both broke into the business. Today, we both agree that our quick friendship and business partnering accelerated our progress.
You can do the same.
Look for people who are at your level. If you're just starting out, find someone who's also new to AWAI. If you're on the verge of making the leap to full-time freelancer, find someone in the same situation.
The key is to start a conversation, whether it's online, through email, or in person.
Like Mindy said yesterday, we'll introduce you to people this week through our Roving Reports. Whether it's A-level presenters or attendees who are making it happen, we'll expose you to as many people as we can.
I'd love to open the door for you to an unofficial mentorship or accountability partner.
How can I help you?
In the meantime, let me ask you.
What questions do you have about "this copywriting thing"? What is the one thing you feel you need to jumpstart your career? What do you want to know before you "make the leap"? Is there anything in particular you'd like me to cover the rest of the week while I'm at Bootcamp? Is there a question you'd ask a presenter if you could? (I'll do my best to catch them and ask on your behalf.) Let me know in the comments, and I'll respond as soon as I can.
If you weren't able to make it to this year's Bootcamp, you don't have to wait until next year to get this boost to your copywriting career. If you're feeling like this is "your time", check out the 2011 FastTrack to Success Bootcamp Home Study program. You'll have access to every session the live attendees do, with the added benefit of being able to take notes, pause it, and review it, over and over at your leisure.
Let me leave you with a great definition of success I heard once from 2011 Bootcamp presenter Bob Bly: "Doing what you want to do, when you want to do it, and being paid very, very well for it."
My goal this week is to help you achieve success, however you describe it.
I'll be back tomorrow with highlights of the first day of Bootcamp, and some big takeaways.
Even if you can't be here in person, AWAI has arranged for you to get the entire Bootcamp experience from the comfort of your own home … for a fraction of the price … with the 2011 Fasttrack to Success Bootcamp Home Study program. This amazing presentation package is the closest thing you can ever get to being at Bootcamp: EVERY presentation, ALL the support material and learning resources, EVERY spec assignment – and a free teleconference series to get you rolling.

The Professional Writers' Alliance
At last, a professional organization that caters to the needs of direct-response industry writers. Find out how membership can change the course of your career. Learn More »

Published: October 26, 2011