How to Guarantee You'll Make It as a Writer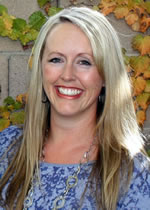 Mindy Tyson McHorse here, reporting LIVE from AWAI's FastTrack to Copywriting Success Bootcamp in Delray Beach, FL
You know that lightning-quick second that hits right after you're introduced to somebody? In that brief moment, you feel the slightest hesitation. Should you nod and smile, or see if you hit it off?
The latter appears to be the case with most everyone here at Bootcamp. You can watch it from afar — one attendee crosses the path of another … introduces himself … and twenty minutes later, the two are still animated with conversation.
That's the case for me, as well — and I'm not a born talker. I used to dread professional events. Beyond comments on the weather, I'd come up empty.
Not so here. After all, most of us either work independently from home or are in the process of transitioning from a day job. It's a rare treat to connect directly with a fellow writer. But like I said yesterday — those connections make for a solid support system that keeps you moving forward in your writing goals.
I've already met a terrific new copywriting friend — and I didn't even have to be at Bootcamp to do it. Robbin Lynn Crandall, a definite up-and-comer who is here at Bootcamp for the first time, sent me a great email. She shared her background, asked some questions, and essentially started a conversation.
I'm looking forward to meeting her in-person, but that's not even necessary at this point. It's clear she's focused on achieving the writer's life this year, and she's started putting herself out there by making the first move and asking about things.
That's the major takeaway I want to share with you today — especially if you're waiting to launch your career. There comes a point when you've got to reach across the velvet rope and just ask for what you want.
That's how you guarantee your success. It doesn't matter how polished your skills are. You'll never move forward if you don't make the first move.
How to do that? Here are two techniques that worked for me at past Bootcamps:
Ask for feedback directly. Whether you approach a fellow writer or one of the many marketers AWAI connects us with, this is a great way to start a conversation and make a connection. You might request a copy critique or share a new marketing idea.
Submit a spec assignment. It's how you let a marketer know you're ready to write for them — you're basically asking for work.
I've got some ideas I'd like to ask the Bootcamp experts about. Bob Bly is first on my list, as one of the most approachable and knowledgeable authorities here. But that's the thing about Bootcamp. Just about everyone in this business is incredibly easy to talk to, whether you do it via email like Robbin or walk right up to them here at the Marriott.
So, think about what you most want as a writer … and come up with a professional way to ask for it. If you want to go the spec assignment route and aren't here in person, I highly recommend the 2011 FastTrack to Success Bootcamp Home Study program. It gives you access to every spec assignment offered, along with contact info for all the experts present.
Think this will work for you? Post your thoughts below.
I'm off to listen to Joe Sugarman's Keynote Address. His reputation precedes him here, so I'm sure he'll deliver some seriously targeted copywriting tips. I'll be back here tomorrow to share all I've learned!
Even if you can't be here in person, AWAI has arranged for you to get the entire Bootcamp experience from the comfort of your own home … for a fraction of the price … with the 2011 Fasttrack to Success Bootcamp Home Study program. This amazing presentation package is the closest thing you can ever get to being at Bootcamp: EVERY presentation, ALL the support material and learning resources, EVERY spec assignment – and a free teleconference series to get you rolling.

The Professional Writers' Alliance
At last, a professional organization that caters to the needs of direct-response industry writers. Find out how membership can change the course of your career. Learn More »

Published: October 26, 2011