Information deluge! Now what?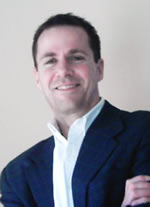 My brain is overloaded, I'm going on limited sleep the last three nights, and I've only been outside in the beautiful Florida weather for 30 minutes today. But I'm having the time of my life!
Day two yesterday was intense.
Bob Bly kicked things off with "10 Strategies for Succeeding in today's New Copywriting Marketplace." Nick Usborne gave the most inspiring session I've heard so far, and Lorrie Morgan-Ferrero showed us why she's the queen of "red-hot copy." Mike Palmer took us behind the scenes of the wildly successful "End of America" promotion, and revealed the simple three-step formula you can use for writing your own breakthrough promotion.
In addition, four different sessions focused on what we all want to know: how to get clients! I'll get to that in a second …
All this information got me thinking back to my first Bootcamp four years ago.
I soaked it all in, took a ton of notes, and let it percolate in my brain for a couple days.
And when Monday came, I proceeded to do nothing.
That's right. I went right back to my 55-hour a week job and my normal routines.
Don't do what I did that year.
Here's what I'd recommend instead:
1. Take stock of what you offer clients.
Joshua Boswell had us partner up and sell ourselves as a copywriter. We each answered 10 interview-type questions in 10 minutes, so we didn't have time to over think it.
It made me realize that even though I'm a decent copywriter, I've been selling myself short.
How about you?
Have you ever written down your background, your experience, your training, and your strengths? It may seem odd, but consider taking it a step further and writing what Joshua called a "big, fat sales letter," where you are the product.
This was an "Aha" moment for me! When I get home on Monday, I'm going to change the way I describe my value to clients.
2. Be like Jeb.
Search "Jeb Corliss" on YouTube and pause the "Grinding" video at the 2:57 mark.
Nick Usborne used Jeb as an example of being fearless and passionate.
Marketing ourselves isn't death-defying, but it can be just as scary.
Since we need to get clients, why not get big ones? That's what Janet Grosshandler did this year when she started writing for Precious Moments.
As Nick says: "Go big! Scare yourself silly. You'll be amazed at what you're capable of."
3. Push, pull, or engage … but do something.
Nick uses "push" marketing (direct mail, emails), "pull" marketing (blogging, speaking, writing e-books or books) and "engagement" (social media, face-to-face, keeping in touch) to connect with clients.
If you've gone through the Accelerated Program for Six-Figure Copywriting, you know more than enough to write good copy for clients. Now it's time to get things started. Pick one method in each of these categories, and get the ball rolling.
I'd like to hear from you, and I'm going to keep it simple. Whether you're here at Bootcamp or following these updates from home, let me know one action step you plan to implement on Monday to move closer to the writer's life by posting a comment below.
I have to run. Job Fair is about to start and I plan to pursue a couple opportunities.
You can, too.
All 52 of the spec assignments are offered to you with the 2011 Fasttrack to Success Bootcamp Home Study program. You'll also get Joshua Boswell's jam-packed report: "Jumpstart Your Career: Step-by-Step Advice on Getting Clients."
Let me leave you with one last thought: Don't settle for the little things in life. You have too much to offer.
Even if you can't be here in person, AWAI has arranged for you to get the entire Bootcamp experience from the comfort of your own home … for a fraction of the price … with the 2011 Fasttrack to Success Bootcamp Home Study program. This amazing presentation package is the closest thing you can ever get to being at Bootcamp: EVERY presentation, ALL the support material and learning resources, EVERY spec assignment – and a free teleconference series to get you rolling.

The Professional Writers' Alliance
At last, a professional organization that caters to the needs of direct-response industry writers. Find out how membership can change the course of your career. Learn More »

Published: October 28, 2011