Get Ready: 2 Powerful Tools to Launch Your Copywriting Career in Record Time!

Mindy Tyson McHorse here for The Writer's Life this week …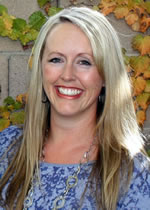 Taking you inside AWAI's FastTrack to Copywriting Success Bootcamp as one of this year's Roving Reporters.
Remember how it felt to be a little kid lying in bed the night before a brand-new school year? A whole world was about to open up for you, full of new friends, eye-opening lessons, and countless adventures.
Now it's the day before Bootcamp … and I feel like I'm seven-years-old again, wriggling around the room in excitement.
Whether you're about to experience it in-person or you plan to soak up the details via computer, Bootcamp is worthy of much more than an excited wriggle.
With so many writers assembled in one place, you can practically taste the anticipation. I've already talked to a few attendees who can't wait to find that one big take-home – that single flame that will officially light their path to freelancing success.
I found it through Bootcamp. I know a lot of other writers who did as well.
My goal is to find it again, and send it to you. You'll know when you see it. Your skin will tingle with excitement. Your mind will start to race as you think, "Aha! So easy! Why didn't I think of that?"
This means I'm going to have to collect a lot of incredible takeaways to find one that works for you. After all, the writer's life isn't one-size-fits-all. That's the great thing about AWAI members. Our backgrounds are as diverse as they come.
But every member – including you, I suspect – has a thirst to make something of themselves. Bootcamp is where background doesn't matter. This week is all about moving forward.
So that's my first goal: To glean the most life-altering, career-launching tips and send them on to you.
My second goal is to expand my network of support – and build yours as well. By that, I mean connect with fellow copywriters who share my desire to excel at the writer's life. Trust me when I say connecting with fellow writers has far-reaching benefits. It's my secret weapon for seeing all my goals through.
I want it to be yours too, so I plan to spend the week introducing you to the new writers I meet. Regardless of where you are in your copywriting journey, here's your chance to establish or strengthen your own network of support.
Some of them you'll meet here through my reports. Others, I'll introduce to you via Facebook. That means if you don't have an account, get one quick, and then connect with me.
By the end of this week, you should be well on your way to creating a stellar support network. Plus, you'll have insight into the most fundamentally career-altering takeaways from the expert line-up planned.
Embrace these two things and your copywriting career will be poised to take off and fly. I can't wait! And if you have any questions or comments, please feel free to share them with me below.
Even if you can't be here in person, AWAI has arranged for you to get the entire Bootcamp experience from the comfort of your own home … for a fraction of the price … with the 2011 Fasttrack to Success Bootcamp Home Study program. This amazing presentation package is the closest thing you can ever get to being at Bootcamp: EVERY presentation, ALL the support material and learning resources, EVERY spec assignment – and a free teleconference series to get you rolling.

The Professional Writers' Alliance
At last, a professional organization that caters to the needs of direct-response industry writers. Find out how membership can change the course of your career. Learn More »

Published: October 25, 2011