Possibility Thinking Unleashed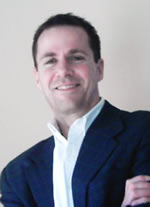 Day 4 of Bootcamp is here, and I'm already making plans to see people again next year.
It's kind of ironic.
I spend 361 days a year working in my home office cave, tapping away at my keyboard. Sometimes I go weeks on end without seeing other professionals.
But when I'm in Delray Beach for four days every year, I'm surrounded by 250 inspiring, big-thinking, kick-butt entrepreneurial types! It's been a blast seeing colleagues from prior years and getting to know new people.
Yesterday I met Jan Marie Mueller, who's teaching English as a foreign language in Reinhaus, Germany. Her company wants her to get better at copywriting, so they sent her to Bootcamp to learn from the best. After listening to Pam Foster's Niche Marketing presentation, Jan is thinking of specializing in the private education market in the U.S.
I also met Job Fair marketer Kristopher Marek, who recently founded KJM Publications, an information publishing company that works with small business owners. Kris got his own training not too long ago from AWAI and got hired by a division of Agora Publishing soon after. Now he's looking to hire three freelance copywriters who understand direct response for his own business.
Tanya Marcia has almost 20 years as an intensive care nurse, but she's also a successful ghost writer and copywriter. She's been looking for a way to attract better clients and earn higher fees. Dan Kennedy's "Secret Sauce" presentation gave her exactly what she needed.
Recession? What recession?
I get absolutely energized from being around people like Jan, Kris, and Tanya! An added bonus is that for the past four days, I haven't heard a single mention of the economy.
It's because my extended Bootcamp family and I know that we're in complete control of our futures. And after listening to Brian Clark and Dan Kennedy yesterday, the future is looking quite bright indeed.
Why now is better than ever to be a copywriter
Brian Clark started Copyblogger in 2006, and currently has 155,000 subscribers and 65,000 customers. The website address alone is valued at over $1 million (according to offers Brian has received for it and turned down.)
Copyblogger was built by giving its readers cool, useful content. In other words, the entire business was built by writers! Brian believes the opportunity today is even bigger than it was six years ago. (And guess where Brian got his original copywriting training? Same place as Kristopher Marek: AWAI.)
Saving the best for last …
Every year there's one session that gives me so much value I would come to Bootcamp for that session alone.
This year it was Dan Kennedy's presentation yesterday on how to get better clients, better projects, and better fees.
Dan outlined three keys requirements to building a copywriting business – and becoming a better copywriter is not one of them.
Big difference.
You need to have a client-feeder system that functions by attraction – so you're not scrambling for projects. You need to develop a fundamental change in how you present yourself to clients. And you need to plant your flag in a market that will give you the best opportunity for succeess.
The bottom line: You need to position yourself as a consultant, with copywriting as the deliverable.
Dan is not only one of the most successful working copywriters in the world today, he's a master at helping others replicate his success.
It's a fitting tribute that Dan was just named the 2011 AWAI Copywriter of the Year.
Why come to Bootcamp?
First-time Bootcamp attendee Cheryl Clausen said it best. "You can only achieve a certain level of greatness on your own."
I agree, and that's why I already have next year's Bootcamp blocked off on my schedule. I hope you make plans to join me.
The team at AWAI wants to make it easy for you, so you can lock-in your 2012 Bootcamp registration for only $179.50, plus $179.50 for the next nine months.
Let me know in the comments if you're planning to come. I'd love to get an online dialogue started now, and I look forward to meeting you in person next year and hearing the rest of the story.
Even if you can't be here in person, AWAI has arranged for you to get the entire Bootcamp experience from the comfort of your own home … for a fraction of the price … with the 2011 Fasttrack to Success Bootcamp Home Study program. This amazing presentation package is the closest thing you can ever get to being at Bootcamp: EVERY presentation, ALL the support material and learning resources, EVERY spec assignment – and a free teleconference series to get you rolling.

The Professional Writers' Alliance
At last, a professional organization that caters to the needs of direct-response industry writers. Find out how membership can change the course of your career. Learn More »

Published: October 29, 2011