Action Steps to Help You Set Up Your Best Year Ever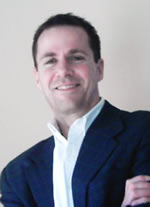 Wow! There is nothing like the excitement of being in a room with 250 of your peers, all passionate about moving their careers forward. Add to the mix 53 marketers who are hungry for fresh talent, plus 18 expert presenters sharing the latest copywriting techniques and client-attraction methods, and you have one rockin' event!
I've been to four Bootcamps, but I've never been more fired up than I am this year!
Here's why: I never fail to have a "defining moment" at Bootcamp. Three years ago I made the decision to jump into the writer's life full-time. Two weeks later I had my first client, and six months later I quit my full-time job. Last year I beat my previous corporate income in my first full year as a copywriter. Once I set my mind on something, I press on and don't look back.
This year, I'm using Bootcamp as a springboard to make 2012 a breakthrough year. My plan is to implement four specific strategies (one for each day of Bootcamp) right away in November, which should reap rewards by January. If you're ready for a breakthrough year, I'd like to help you get things rolling this week, too.
See, it doesn't matter how much you know or how good a writer you are. All that matters is that you take action and apply that knowledge and skill.
That's why I can't wait to hear Brian Clark's presentation, "How to Make Major Money for Your Clients (and Yourself) With Online Content Marketing," Joe Sugarman's keynote address, "The Psychological Triggers That Will Increase Sales, Double Response and Change Your Life," and Dan Kennedy's session, "The Secret Sauce of a Top Income Freelance Business: How to Attract Your Avatar Clients."
Have you ever felt like it was "your time"? I feel like this is my time to turn the corner from average results to big-time income.
It reminds me of the scene in the movie, "Rudy", where Rudy is about to play in his first game ever for Notre Dame, the last game of his senior year. His teammate asks him if he's ready, and Rudy says, "I've been ready for this my whole life."
If you've been waiting for your moment, this could be it – even if you couldn't be here in person. If you feel like this is "your time" I want to hear from you. Share with me by posting a comment below.
Here's to big thinking … bold actions … and a breakthrough year. Join me at Bootcamp this week as I share not only expert tips and strategies, but action steps to help you set up your best year ever.
Even if you can't be here in person, AWAI has arranged for you to get the entire Bootcamp experience from the comfort of your own home … for a fraction of the price … with the 2011 Fasttrack to Success Bootcamp Home Study program. This amazing presentation package is the closest thing you can ever get to being at Bootcamp: EVERY presentation, ALL the support material and learning resources, EVERY spec assignment – and a free teleconference series to get you rolling.

The Professional Writers' Alliance
At last, a professional organization that caters to the needs of direct-response industry writers. Find out how membership can change the course of your career. Learn More »

Published: October 25, 2011