Snowball Your Career Success (and Land a New Client!)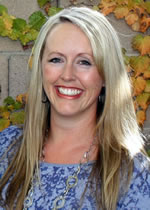 It's Mindy Tyson McHorse, back to fill you in on Day #3 of Bootcamp.
We may be in Florida … but snowballs are flying all over the place!
Happens every year, and it never ceases to amaze me.
It starts when one copywriter chats up another. Before you know it, ideas are forming … plans are being made … alliances are sealed … and then presto, opportunities start to snowball.
Here are just some of the stories I heard at dinner last night:
One copywriter happened to spark a conversation with a major marketer attending Bootcamp. The marketer graciously invited him to a lunch, which included several experienced copywriters and other big marketers. The copywriter asked if his roommate could come. The two attended a high-class lunch and basically got the low-down on how to win the spec assignments the marketer is offering. Now both copywriters are in talks about projects with some of the other power players present. Oh, and they got a free lunch – the first marketer covered the tab.
Another member found herself riding back from dinner in the same taxi as a well-paying marketer. They got to talking, and the marketer made a remark about the financial markets. The writer chimed in with an in-depth explanation about how to buy stock options, which is a hobby for her. The marketer was so impressed she offered her a job on the spot.
On her way to the bathroom after a presentation, another copywriter stopped to compliment a pregnant woman she passed in the hall. Turned out she is a marketer in the writer's niche. The marketer urged the attendee to contact her after Bootcamp so they can talk about future projects.
See what I mean?
Conversations … ideas … opportunities … it's all starting to snowball. At today's Job Fair, a lot of careers are really going to take off.
Nobody knows that better than Mike Palmer, who recently wrote one of the highest-grossing front-end sales letters of the decade. He gave a terrific presentation that explained how he did it. I think sitting in on those few hours of instruction is going to earn me at least an extra $4,000 from current clients.
The takeaway from all this? Easy. If you're struggling, always go back to the basics.
With copy, you always need to stop and define that single Big Idea. If you don't, you could spend a lot of time writing copy that won't ever get read.
With your career, you need a way to get in front of the right people, and then just have a simple conversation.
And from there, everything just snowballs.
Have you had a similar experience? Please tell me about it!
Even if you can't be here in person, AWAI has arranged for you to get the entire Bootcamp experience from the comfort of your own home … for a fraction of the price … with the 2011 Fasttrack to Success Bootcamp Home Study program. This amazing presentation package is the closest thing you can ever get to being at Bootcamp: EVERY presentation, ALL the support material and learning resources, EVERY spec assignment – and a free teleconference series to get you rolling.

The Professional Writers' Alliance
At last, a professional organization that caters to the needs of direct-response industry writers. Find out how membership can change the course of your career. Learn More »

Published: October 28, 2011