The Best Way to Buy Low and Sell High

Valerie Johnson, a college dropout with few prospects, was at a party when a child walked out in some "footie" pajamas. Another guest joked that they wished those pajamas came in adult sizes. And that gave Valerie an idea for a business.
But she didn't want to hand sew all the orders that came in. So she looked online for possible suppliers online and found a website – an online clearinghouse really – that links manufacturers in China and other countries with entrepreneurs all over the world. There, she found someone to make the pajamas.
And a couple of emails later, she was selling her pajamas online at bigfeetpjs.com. Her first year, she made $360,000. That doubled the next year and the next … and today, after four years in business, she's making nearly $2 million annually.
Not bad for a little business that Valerie ran from the home office in her basement.
"I think it's awesome that someone can easily find international manufacturers from the basement of her home," said Valerie. "I will always give credit to the website I found for enabling me to start my business quickly, easily, and on my terms."
You can follow in Valerie's footsteps with your own Carefree Business. The economics are simple: buy low (very low) from manufacturers in China and other sources of manufactured goods, sell at below-market prices, and keep the difference.
Yes, you've heard of this business model before. But I can bet you didn't know how easy it was for small-scale, first-time entrepreneurs to make money with it.
Being Online Is Key
The key is to find your suppliers using the same online resource that Valerie and thousands of other entrepreneurs are using. It's a trusted source for high-quality products – manufactured in many cases by the same people who make products for big-name retailers. And this website is set up to make it easier than ever for manufacturers and sellers (that's you) to do business.
Part two is to sell your products online. You never even have to touch the products themselves – if you don't want to. They're shipped directly to your customers from the factory. That means no shipping or storing a warehouse full of stuff.
And you don't have to have your own idea for a product like Valerie did. There are thousands of factories already making thousands of "hot" products already. And you can sell just about anything: parkas, dog collars, MP3 players, nutritional supplements, board games … Think about everything you own that's "Made in China" … that's what's possible.
Whatever niche your Carefree Business is in … you're covered.
The website that Valerie used to kick off her business? It's the leading online clearinghouse for importers (especially for new entrepreneurs like you) and suppliers: Alibaba.com.
Alibaba.com is where you find your suppliers. The site has 25 million members in 200 countries who trade $6 billion worth of goods every year. It's kind of like eBay. But instead of dealing with one sale at a time, you can import products for pennies on the dollar and sell them at a huge markup online.
When you combine Alibaba.com with an easy system for running your own import/export business, you'll have the makings of a very profitable business.
The Time Is Now to Get In On This Business
"Today, entrepreneurs can start an import/export business from the comfort of their home with a computer with Internet access and a phone line," says Marc Charles, an entrepreneur who's been involved in this niche. "The import/export market is a multi-trillion dollar market – and it's growing by leaps and bounds every day, even in a horrible economy. On top of that, there has never been a better time to get into this business. The Internet has made it easier than ever."
One couple, Kevin and Lisa Hickey, followed this business model and built a $25 million business in just eight years. They started by selling American flags from their basement "office." Sales really took off after Sept. 11. And when the bird flu epidemic hit, they were ready with surgical masks. Today, they sell 10,000 products on several sites. (You can check out one of them at onlinestores.com.)
Caroline Lau noticed that several of her friends were avid scrapbookers. She did a little research and found that a full-fledged scrapbooking trend was sweeping the country. But nobody was selling high-quality supplies for a good price. So Caroline tapped into the same website that put Kevin and Lisa Hickey and Valerie Johnson in business. Her first year, she brought in more than $100,000 … and her profits are now over $1 million annually.
Yes, it's possible for small-time, new entrepreneurs to succeed. You can get started with about $500 – much less in many cases. And, as you can see from the entrepreneurs profiled above, you don't need any experience in business or import/export. You just need to identify a need or hot trend in the marketplace and start a business to take advantage.
In this business model, Carefree Entrepreneurs can find partners, suppliers, and manufacturers all over the world with Alibaba.com. (All verified to be on the level – or they wouldn't be allowed on the site.)
You make contact and then set up deals. For most products, no licenses, permits, or government paperwork is involved. The agreements you draw up with your suppliers is all you need. And language is not a barrier. Everybody speaks English.
Not only that, you can also do everything online – from researching "hot" products using many of the same tools you've used so far to pick the niche for your online business to getting those products for pennies on the dollar and selling those products at enormous markups on your own websites or sites like eBay and Amazon Marketplace.
The import/export business is a potentially very lucrative second stream of income for anyone who's looking for extra money now. It's also perfect for those who want to sock away some cash for a comfortable retirement.
LAST CHANCE:

Get Paid $800 to $2,000 to Write E-newsletters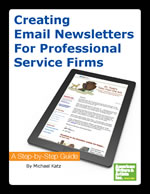 It only takes a few weekends to get your freelance writing business up, running, and ready to take on clients.
Click here to get all the skills you need to present yourself as an expert … and get you your first paying client, fast!
By this time next month, you could have a full schedule of loyal retainer clients paying you $800 to $2,000 every month.
Hurry! Discounted Enrollment Ends at Midnight.
Published: October 21, 2011