Where to Find Your Money-Making Leverage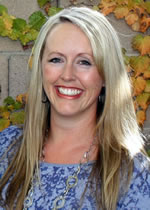 It's the final day of Bootcamp, and I've had some might eye-opening experiences. One of them is this:
"Your leverage is in who you are, not what you do." (I'll tell you why in just a minute.)
This was the single most powerful takeaway I got from Dan Kennedy's presentation yesterday – and he shared quite a few incredible business-building nuggets.
If you're straddling the bridge between traditional employment and the writer's life, this concept may be hard to grasp.
Last night after Job Fair, as several attendees chatted and relaxed in the hotel restaurant, I got to know a new copywriter who struggled with this very concept.
She wanted to try her hand at making money as an Internet Researcher. "But it's so easy," she complained. "Shouldn't it be harder to qualify as a real job?"
Yes, and no. Yes, it's easy. Internet research, when you know the core secrets, is easy – and it pays well. Copywriting is easy when you've mastered the basics.
At its core, it comes down to a few checklists, some deep thought, and preferably peer feedback.
"But wait!" you think. "If it's so easy, how come it can be so darn hard to get started?"
The hard part isn't the copywriting, or any other freelance skill. The hard part is getting past your biggest hurdle: YOU.
If you have doubts about this lifestyle, or what it can bring … if you don't believe in your skills and haven't yet attracted any clients … that's what's stopping you. It's not because you need more practice on headlines, or because you haven't memorized every SEO law there is.
It's because you don't have a mindset that puts you in the driver's seat.
Your Final, Life-Changing Bootcamp Take-Home Advice
Another Dan Kennedy Takeaway from yesterday: You could be the best writer in the world, but without the skills and confidence to market yourself, you'll never get off the ground.
In contrast, you could be a terrible writer, but with solid confidence and a little marketing know-how, there's a good chance you'd still make serious money.
Imagine then, what a success story you'd be if you could write excellent copy and understand the importance of marketing with confidence?
That's what I got out of Bootcamp this week. It's what I get every year, but in stronger doses each time.
It was this combination of self-confidence and knowledge that ultimately shifted my career in a money-making direction.
It's also the reason, I'm thrilled to say, I've just been named this year's $10,000 Challenge Winner! (My head is still spinning with the news!)
People keep asking me how I did it … but there's really a very simple answer: Attitude.
When my attitude changed from one of fear and doubt to confidence and determination, success followed. The two actions I took to get there are things you can do as well:
Get the support you need by joining Circle of Success or becoming part of a mastermind group
Boost your confidence by improving your copy skills – something you can do by attending the 2012 FastTrack to Copywriting Success Bootcamp and Job Fair. AWAI has arranged an easy payment plan for you to lock-in your registration for just $179.50 a month for the next nine months and your Bootcamp ticket will be paid for well before next year's event.
As a result, you'll have an incredible payoff. Kind of like what I'm experiencing right now – to the tune of $10,000!
I'm overwhelmed, really … which is a lot how most Bootcampers here feel. Together, I think we're all amazed by the possibilities this lifestyle offers.
But all you need to know to really get going is that it starts when you believe in yourself (that's the self-confidence part). Then, accept that this lifestyle and the related career paths are real, lucrative, and easily mastered when you have access to the right kind of support.
I'd like to know about the hurdles you're facing right now. Please share them here, and I'll chime in with any tips I have to overcoming them.
Even if you can't be here in person, AWAI has arranged for you to get the entire Bootcamp experience from the comfort of your own home … for a fraction of the price … with the 2011 Fasttrack to Success Bootcamp Home Study program. This amazing presentation package is the closest thing you can ever get to being at Bootcamp: EVERY presentation, ALL the support material and learning resources, EVERY spec assignment – and a free teleconference series to get you rolling.

The Professional Writers' Alliance
At last, a professional organization that caters to the needs of direct-response industry writers. Find out how membership can change the course of your career. Learn More »

Published: October 29, 2011