Special Announcement …


Congratulations to AWAI's 2011
Spec Challenge Winners


One of the highlights of our FastTrack to Copywriting Success Bootcamp and Job Fair is always the announcement of our Spec Challenge winners. Spec Challenges are "try outs" in which Bootcamp attendees submit a new headline and lead for a sales letter for an AWAI product.

We always receive many worthy entries. And it's tough to make the final decision.

Here are this year's winners:
Janet Grosshandler – Self-Fulfilled: How to be a Writer and Publisher
David Bostrom – Autoresponder Apprentice
Jean Newbold – Self-Fulfilled: How to be a Writer and Publisher
Jan Marie Mueller - Accelerated Program Live Companion Series
Each was recognized and brought up on stage during Bootcamp. Plus, they received $1,000 prizes and the chance to work with the AWAI team. Next, they'll go through the peer review process and earn another $1,000 if their piece is chosen to mail!
One winner, Jan Marie Mueller, wrote in this week to say:
"I've been so busy since I got back to Germany, I'm not quite sure which way is 'up,' but I still wanted to take a few minutes to Thank You for the wonderful turning-point experience AWAI calls Bootcamp!
"Ever since I discovered the Six-Figure program, I have been committed to doing my 'darndest' to learn as much as I could, practice as much as I could, and move ahead as fast as I could — believe it or not, my determination to succeed skyrocketed to new heights after Bootcamp!
"And winning one of the Bootcamp Spec Challenges was a dream come true!!
"Thanks to YOU and the support of your terrific team, I now know I AM up to the challenge of becoming a top-notch copywriter … and enjoying all the pluses that means for me and my family!
"I look forward to working together in the future and will do my absolute best to help you and AWAI reach above and beyond the goals you've set with the copy I submit."
Thanks, Jan. We look forward to working with you, too!
AWAI's 2012 FastTrack to Copywriting Success
Bootcamp and Job Fair
October 24 – 27, 2012
Delray Beach, Fl
Questions? Call AWAI's Member Services Team
866-879-2924 or 561-278-5557 (outside US)
Last Chance:

Get AWAI's Entire Home Study Catalog for "Pennies on the Dollar"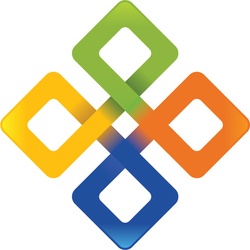 Our most popular offer of the year is ending …
This is your last chance to enjoy lifetime access to every book, guide, resource, home study course, and program AWAI offers for 91% off. That's over 100 items, valued at $40,000+. Plus you get all our future resources, no you need never pay another penny for one of our business tools.
Sign up for AWAI's best value deal at the lowest possible price.
Hurry, enrollment closes tonight at midnight!
Published: November 11, 2011