Can You Take a Photo Like This One?

For most people, vacation is a time to spend money — usually more than they planned.
But, there is a way to make money during your travels, enough to cover your trip. Without sacrificing any of the fun.
Shelly Perry travels all over the world as a stock photographer, and one of her favorite places to visit is Paris. Each time she goes, she spends time in cafes, enjoys lavish meals, and always makes time for long walks through this beautiful and history-filled city.
Like most tourists, she snaps pictures throughout her trip. But, instead of posting them to Facebook or showing them off to family and friends, she sells them to an online stock photo website when she gets home.
But you don't have to travel the world to sell your photos. Shelly takes photos and sells them when she's back home, too. Stock agencies are looking for photos of just about every topic, setting, situation, and subject you can think of. Check out some of Shelly's pictures below. They've all sold multiple times, but as you can see, they're of a variety of subject matters.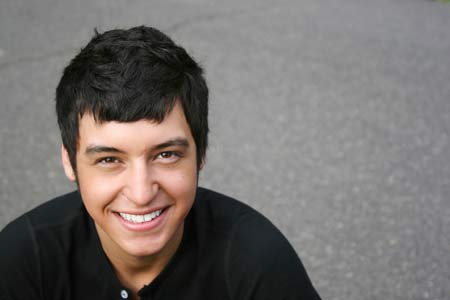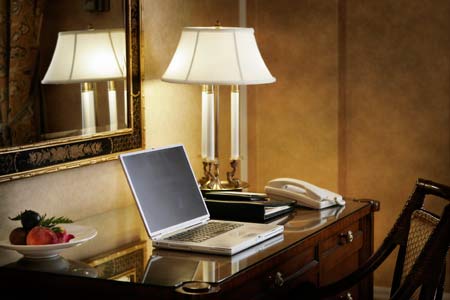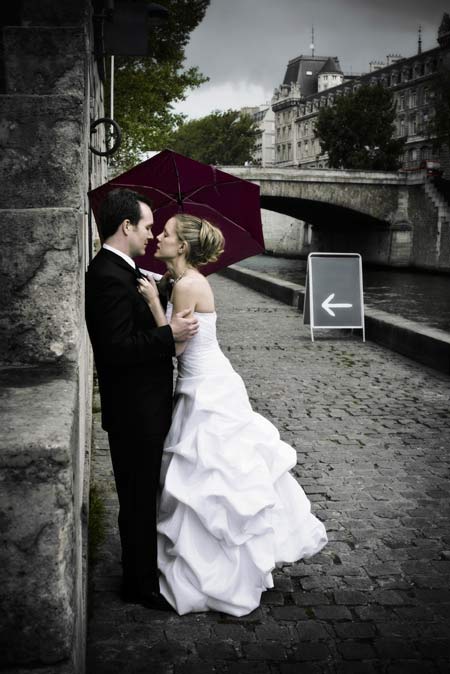 Stock photo sites are used by all sorts of individuals, publishers, and businesses to illustrate magazines, websites, corporate manuals, advertisements, picture frames, travel brochures, and more. They need pictures of people, objects, landscapes, and more. You've probably seen a dozen today without realizing it.
More than six million photographs are published every year in the U.S. print media alone. That's more than 16,000 per day. And, more than 40,000 photos are published a day worldwide. That's not even counting all the photos online. A huge number of those are stock photos. And sooner than you think, the photos being published could be yours.
While it was easier to break into these online agencies a few years ago, there's still a lot of money to be made today — a couple of thousand a month once you get in the groove. It could be a fun side income for you as you build your primary Carefree Business.
What's more, you have basically all the tools you need already to make this little freelance gig work for you if you already have a camera. And if you don't, there are lots of websites online where you can buy used equipment for just a couple hundred dollars — money you can earn back through the sale of your photographs.
The key is in learning how to work the system — what kinds of images are selling best, and how you can create them with your camera.
The Kinds of Photos that Sell Best
There are hundreds of different in-demand categories of stock photos.
You can make money by taking photos on your next vacation … in your backyard … of friends and family … in your city or town … in the park down the street … out in nature while on a hike … the zoo … during the holidays … of hobbies … at festivals and sporting events … the beach … the mountains … wildlife … in your office … the list goes on.
Shelly Perry, the stock photographer I mentioned earlier, has three specific recommendations for saleable stock photos. These are a great place for you to get started:
Farmer's Markets
"Farmer's markets are teeming with stock shot opportunities … from the repeating patterns and colors of seasonal fruits and vegetables to signs scrawled in chalk and people picking out their wares."
Your Hotel
"I've sold photos of curtains, tassels, pillows, and more. One photo of a front desk bell has sold 1,021 times on iStockphoto.com."
Textures and Patterns
"People like to buy photos of simple textures or patterns to use as backgrounds for their websites … fine art on their wall … and a myriad of other things. Keep an eye out for these: peeling paint, rusted metal, brick walls, cracks in the sidewalk, bark on a tree …"
Of course, there are lots of other subjects you can shoot. For more, visit one of the popular online stock agencies and browse their list of topics.
Shelly works with iStockPhoto.com, but there are many other agencies. A simple Google search using the keyword "stock photos" will help you identify others.
On iStock, it's free to upload your pictures. And, it's the perfect place for you to get started, too. Amateur photographers are welcome.
A typical stock photo on these sites sells anywhere from $1 to $15, depending on what size photo the customer wants to purchase. And, the photographer gets a royalty based on sales.
This may not sound like much. But, when you add up all the downloads (there is no limit on how many times a picture can be sold and downloaded). Popular photos can sell hundreds or thousands of times.
In general, stock photographers earn an average of $1 per image per month from their portfolios. Upload just 10 photos per week and this time next year, your royalties should amount to over $500 a month in spare cash — an extra $6,000 a year of passive income.
Commit to uploading twice that amount, and your earnings will be an extra $12,000 a year. Money you can put towards a new car, a mortgage payment, multiple vacations, and more.
Get Started Today
Like I said earlier, it takes a little know-how to choose the right online stock photo agency, submit the kinds of photos they're looking for, and earn you your first royalty check. But, there's no reason you can't start on your journey to becoming a stock photographer today. Why not give it a shot this weekend?
Take a look through the photos already up for sale at iStockPhoto.com to see the types of photos that are selling. Also check out magazines with a lot of photos. Look at the shots accompanying articles, as well as the ads. Look for common themes or subjects.
Then, head out this weekend with your camera and … start practicing. Take a lot of photos! Multiple shots of the same subject. And, a lot of different subjects. You want to have a lot to go through when you get home — so you can figure out what you did right and why certain photos didn't come out.
And here's an inside tip: Set your camera to shoot at the highest quality, largest size possible — a must for profitable stock photos.
Good luck and good shooting!

The Professional Writers' Alliance
At last, a professional organization that caters to the needs of direct-response industry writers. Find out how membership can change the course of your career. Learn More »

Published: November 18, 2011