Greg Cross!
"My goal is to complete the 6 figure Accelerated copywriting program,and see what direction I would like to take with the skills learned, to develop a passive income stream for my personal chef business, and to reduce debt to achieve my ultimate goal of financial freedom."
We still have 5 more iPads left to give away … But to be eligible to win, you must let us know at least one goal you'd like to achieve in 2012.
If you haven't posted your goal yet, do it today for a chance to win!
Enrollment NOW Open for
Circle of Success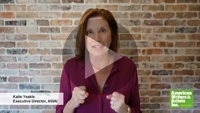 Only a few times a year, we open the doors into this exclusive group that will put you on the fastest path to becoming a highly paid, in-demand copywriter. This is the absolute highest level of hands-on learning offered anywhere in our industry.
Every resource is available at your fingertips along with live learning, guided mentoring sessions, professional copy reviews, access to clients, FREE admission to Bootcamp and more! But spots go fast.
Here's how to reserve your place.
Published: December 9, 2011