Audrey Case!
"My goals for 2012 are to review my AWAI programs, finish work on my freelance website, publish my book, start three new niche websites, and finish my two foreign language courses. It'll be an intense year, but exciting as this will lead to even greater things in 2013!
With my daily schedule to keep me on track, the support of my family to keep me encouraged, and the best money can buy from great companies like AWAI, I have what I need to succeed."
If you haven't posted your goal yet, do it today for a chance to win!
There's A Reason Why Members Don't Hesitate When They See This Invitation: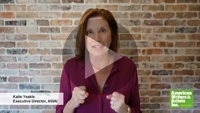 It's not something that's offered year round, when it is, we can hardly keep up with demand. I'm talking about the top level of AWAI membership savvy writers use to advance their knowledge and writing careers. Every resource is available at your fingertips along with live learning, guided mentoring sessions, professional copy reviews, access to clients, FREE admission to Bootcamp and more! But spots go fast.
Here's how to reserve your place.
Published: December 12, 2011