Gail Glanville!
"My 2012 goals: Write 2 more ebooks, win 2 more spec assignments, move to Florida, buy a house and imagine that I can become so fulfilled and satisfied as a web content writer that I am happy all the time!"
No more iPads left to give away … But why not post your "big" goal for the coming year anyway. Telling the world your plans is a great way to make sure you follow through – talk about accountability partners.
Just go here to post your goal to our website.
Enrollment NOW Open for
Circle of Success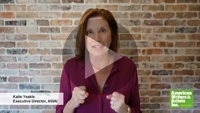 Only a few times a year, we open the doors into this exclusive group that will put you on the fastest path to becoming a highly paid, in-demand copywriter. This is the absolute highest level of hands-on learning offered anywhere in our industry.
Every resource is available at your fingertips along with live learning, guided mentoring sessions, professional copy reviews, access to clients, FREE admission to Bootcamp and more! But spots go fast.
Here's how to reserve your place.
Published: December 16, 2011