The True Freedom of The Writer's Life

As I mentioned yesterday, this week we're looking back to all we've accomplished in the past year … and looking forward to even more success in 2012.
Today, we chat with financial copywriter Sean McCool, who, as you'll find out, made great progress on his career and financial goals this year. He has a roster of happy clients and is finally living his life debt-free …
It's safe to say Sean is experiencing the true freedom of the writer's life.
Sean has some choice words for those "tentative" writers not sure if they're ready to take on clients. And he reveals which AWAI program was the foundation of his success.
As part of our Holiday Success Series, you'll get a special discount on the program. We want 2012 to be the year you start living the writer's life … and make it easy for you to follow in the footsteps of your most successful fellow AWAI members.
Sean McCool: Financial Copywriter. Personal Development Author, Speaker and Coach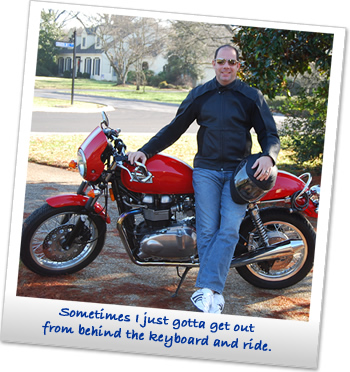 What was the biggest highlight of your writing career this year? Financially, it's been the best year of my entire life. But there really haven't been any big fireworks and champagne moments this year. It's more like a rising tide than a big wave.
What contributed most to it? I am on retainer or very steady work with all my clients. I don't want to get into specific names and numbers, but I do have a B2B client that has paid me 50 percent more than what the average 40-hour salary worker in the U.S. makes. And, it takes me about 10 hours per month to write a few ads, emails, etc., and consult with him on marketing. There are others but that's one of my favorites.
It's really allowed me to relax and just write. Not immediately mind you. But now, I am learning to accept that I am valuable to my clients. (For example, another client made their total investment for the year in my services back on the very first promotion I wrote.
The fear of being found out that I am a hack is slowly melting away. And, it turns out the fear was all inside my head – not my clients'.
What has living the writer's life meant to you this year? I had some big moments this year. We bought a new house on the 8th hole of a private golf course here in Knoxville. I paid off all my outstanding credit card and student loan debt. I paid off a car two years early, a motorcycle four years early and we're now doubling up on my wife's car. We're remodeling the house – cash. And, we've got six months living expenses in the bank.
But it's not about the dollars coming in, it's about what the dollars can buy: freedom and options. I now have the freedom of knowing that my stuff really is my stuff. If I lose my biggest client, I'm still okay because the car, the motorcycle, the home improvements – they're all paid for. And because I don't have that pressure of making the sale with every client, I can actually be very picky about who I work with. That's freedom.
Best book you've read recently?
Proverbs. There are 31 chapters. I try to read one chapter per day every day. It never fails that the wisdom found in that day's reading shows up in life. Everything, from how I approach a client to how I deal with my kids to how I write my copy is covered.
Knowing what you know now, what advice would you give to someone just starting out?
Get started before you think or believe you are ready. The best way to learn and to get better is by doing. Period. My biggest successes in life have come when I've jumped in and had to learn on the job. There's something about the added pressure of performing for a client that makes my brain work better and at a higher level.
One AWAI Program you'd recommend people take and why?
I still think the Accelerated Program for Six-Figure Copywriting is foundational for success. Not just as a writer but in life period. There are some key worldviews in that course that will allow you to see and harness opportunities far beyond simply writing sales letters. There's a reason information publishers and direct response company owners are some of the most successful, well-balanced career people on the planet. It's not just the writing; it's the mindset that lies beneath the surface of good copywriting.

The Accelerated Program for Six-Figure Copywriting
Turn the ability to write a simple sales letter into a successful freelance career. Find out how you can make a six-figure income working from anywhere you want as a direct response copywriter. Learn More »

Published: December 6, 2011