14 Spots Remaining for One-Time Only Event
With Dan Kennedy
Work PERSONALLY With Dan on
Your Writing Business and Your Personal Marketing Plan
to Obtain and Succeed With Information-Marketing Clients
AWAI announced today a once in a lifetime opportunity for members who are in Dan Kennedy's Writing For Info-Marketers Certification Training* to "step up" and participate in a small group, in-person business training workshop with Dan Kennedy.
During the exclusive event each major copywriting opportunity within info-marketing will be discussed, actual case histories and samples examined – and this group is limited to a maximum of 25, so that YOUR specific situation, interests, skill-level and questions can be addressed and YOUR plan for securing appropriate info-marketing clients can be developed. You will also have a "Gold Level" designation added to your Certification.
This will be the only opportunity for this. Dan has agreed to do this special in-person workshop one time and one time only April 13 & 14, 2012 in Cleveland, Ohio.
IMAGINE HOW MUCH ACCELERATION MAY BE POSSIBLE for your freelance success in this client-rich industry that Dan knows so intimately and works in daily, given this direct guidance from Dan featuring discussion of you and your plan of action!
CLARITY is a great accelerator, and you will leave these two days with great clarity about the kind of clients and maybe even specific clients you should present yourself to, how to approach them, how to secure writing projects. You will have in-depth preparation to do well with those clients.
IMAGINE how much more confidently you can work with these clients given the personalized and customized advice gained from Dan during these two days. Of course, the power of brainstorming with the small group and drawing from the work on each participant's plan can't be discounted either.
WARNING: 11 of the 25 participant places have already been taken. DEADLINE FOR THIS FINAL OFFER IS TUESDAY, JANUARY 31ST, 2012 BUT IF ALL 25 POSITIONS ARE TAKEN BEFORE THEN, REGISTRTION ENDS.
Or click here to read a personal message from Dan
Enrollment NOW Open for
Circle of Success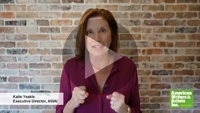 Only a few times a year, we open the doors into this exclusive group that will put you on the fastest path to becoming a highly paid, in-demand copywriter. This is the absolute highest level of hands-on learning offered anywhere in our industry.
Every resource is available at your fingertips along with live learning, guided mentoring sessions, professional copy reviews, access to clients, FREE admission to Bootcamp and more! But spots go fast.
Here's how to reserve your place.
Published: January 23, 2012