Video Interview:


Steve Slaunwhite Reveals Why Lead Generation is Extremely Important for B2B Copywriters to Understand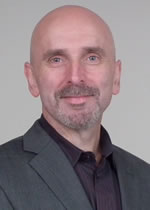 AWAI announced today that B2B copywriting expert, Steve Slaunwhite will speak at its first ever B2B Copywriting Intensive workshop, taking place June 25-28, 2012 in Denver, Colorado.
In his 15 years in the B2B market, he's written for more than 117 Fortune 500 companies, mid-sized businesses, and publishers. He's won three major copywriting and marketing awards, and his insights have been featured in publications like DM News, The Wall Street Journal, Target Marketing, and Inside Direct Mail.
But more than that, Steve is a fantastic teacher and trainer. He has a "knack" for helping those new to B2B understand the ins and outs of writing high-performance copy that clients LOVE!
This week Steve Slaunwhite revealed why lead generation is so important for B2B copywriters to understand, regardless of what niche they specialize in within B2B.
He also explained lead generation projects and the amount of money B2B copywriters can make for writing these short assignments.
And then learn how you can be one of the 50 B2B copywriters to work directly with Steve Slaunwhite on successfully launching and growing your B2B copywriting business.

The Professional Writers' Alliance
At last, a professional organization that caters to the needs of direct-response industry writers. Find out how membership can change the course of your career. Learn More »

Published: May 24, 2012