Breaking News …


Nightingale-Conant Coming to Job Fair

AWAI is excited to announce that Nightingale-Conant, the world's largest producer and publisher of personal development products and services will be back at Job Fair this year looking for more AWAI-trained writers to work with.

Sheila Lothian, Nightingale-Conant's Creative Director had this to say about the event …
"In my 13 years as a copywriter and now creative director at Nightingale-Conant, the AWAI-trained copywriters we've met at Job Fair have been some of the most remarkable copywriters I've had the pleasure of working with, and are responsible for some of our most profitable controls. I can't wait for us to get back down to Delray Beach and meet the up-and-coming writers who will create Nightingale-Conant's NEXT batch of blockbuster promotions!"
AWAI-trained writers, Krista Jones, Monica Day, Catherine Cairns, Joshua Boswell, and Mark Dresner have all landed Nightingale-Conant as a client.
And Maria Jacketti recently joined this impressive group.
"How thrilling it was to write for Nightingale-Conant, who I met at the 2011 Job Fair. And today I received my first check. I am so beyond elated."
Will you be next?
If you've dreamed of working for this self-help market giant, make sure you're at AWAI's FastTrack to Copywriting Success Bootcamp and Job Fair, October 24-27, 2012 in Delray Beach, Florida.
Your "95% Advantage": Turn Your Writing Into a Second Income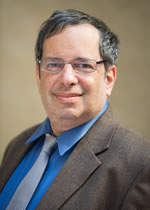 "Online information publishing should be every freelance copywriter's second business." – Bob Bly, the man McGraw-Hill calls "America's Top Copywriter."
It's true! You can generate an extra $50,000+ per year writing for yourself. As a copywriter, you already have an instant advantage (over 95% of other people). Plus, now for the first time, you can have Bob walk you through every single step of how to do it.
Click here to discover your "95% advantage" today!
Published: May 31, 2012